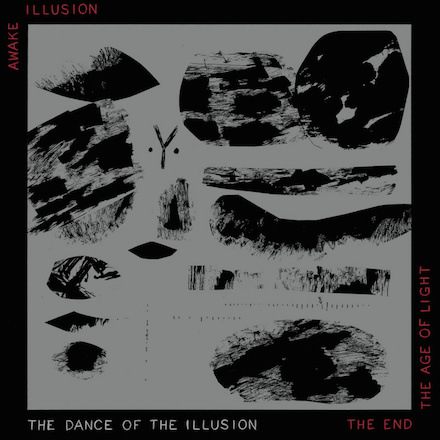 B​.​F​.​E.19 – ·Y· "The Age Of Light" 12″ (Sold Out)
B.F.E 19 – 500 copies
13 euros / Sold Out
---
"Ypsilon´s four new tracks feature an even more polished out-of-this-world cold wave sound. A sound that veers towards minimal, post-punk structures, while retaining some of Suicide´s urban angst. Longer songs, symmetric and expansive melodies coupled with a more refined result, production-wise.
They still hold on to the same referents: Cabaret Voltaire, Snowy Red, Psychic Youth, the first Leather Nun, the Human League from the fast Product releases, League of Nations, etc. However, Awake, Illusion, The End and The Age Of Light tinge those influences with Kepler´s discourse devoured by the wolf god Fenrir in a Saturnalia festival." Elvis Von Doom
Two ink silkscreened cover / Artwork by Teodoro Hernández / Mastered by Nicolas Zúñiga
……………………………………………………………………………………………….
"Los nuevos cuatro temas de Ypsilon pulen aun más su astrofísico cold wave de métrica post punk y minimal, pero también siguen conteniendo algo del angst urbanita de Suicide.
Canciones más largas, simétricas y melodías expansivas con una producción más pulida.
Continúan teniendo los mismos referentes , Cabaret Voltaire, Snowy Red, Psychic Youth, los primeros Leather Nun, los Human League de sus primeras referencias en Fast Product, The League of Nations … pero Awake, Illusion, The End y The Age Of Light tiñen esas influencias con los sintagmas de Kepler devorados por el lobo Fenrir celebrando una saturnalia." Elvis Von Doom
Portada serigrafiada a 2 tintas / Diseño portada por Teodoro Hernánez / Masterizado por Nicolas Zúñiga