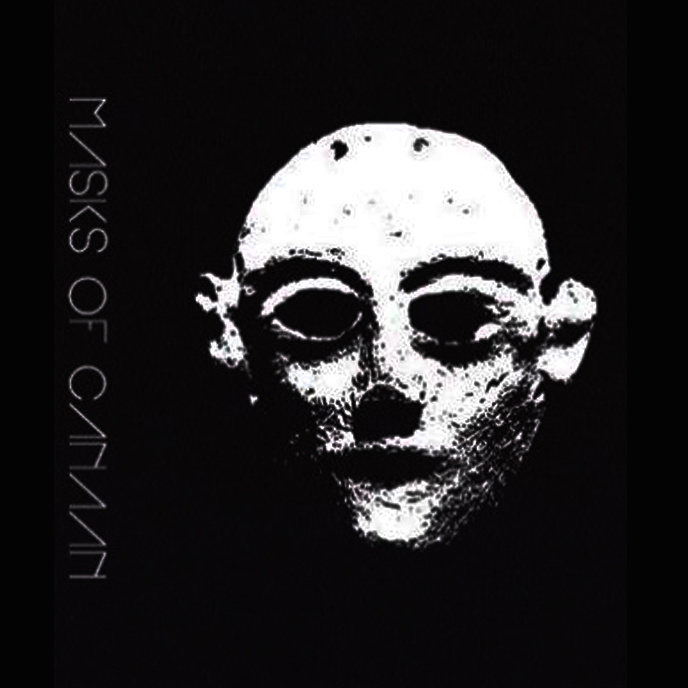 B​.​F​.​E​.​23 – MASKS OF CANAAN CS (Sold Out)
B.F.E 23 – 80 copies
Agotado / Sold Out
---
At Burka for Everybody we embark on a small 80-copy reissue of this great tape, originally released on Fallow Field records, co-edited with III Arm records.
Masks Of Canaan is Mircea Eliade playing guitar at the very core of earth´s Ouroboros, and getting reverb sounds coming deep from Unis´s sarcophagus.
In every chord and every song of Masks Of Canaan, a vast array of occultist overtones come to mind, as if working by itself as a bizarre soundtrack or an invocation. We are talking dark-folk here, synthesized with the same groaning and ghostly vibes like the mythical demo tape "Grymyrk" by Thorns. They share the same spooky low-fi hazy shade, and the raw original feeling of rock rebelliousness. The final outcome results in an eternal return to a feeling that is just a concave mirror image of the aforementioned recording.
……………………………………………………………………………………………….
Originalmente editada en Fallow Field records hacemos una pequeña reedición de 80 copias de esta magnífica cinta. Co-editada con III Arm records.
"Masks Of Canaan es Mircea Eliade a la guitarra tocando en el mismo centro del Uróburus terráqueo. Reverberando desde el sarcófago de Unis.
Una desmesurada panoplia de síntesis ocultista me viene a la mente en cada acorde, en cada canción de Masks Of Canaan, que funciona por si sola como una extraña banda sonora o una invocación. Es dark-folk sintetizado con las mismas vibraciones quejumbrosas y fantasmagóricas que la fundacional demo "Grymyrk" de Thorns.
Comparten esa espectral bruma de baja fidelidad, esa reproducción de la rebeldía rock primigenia, un eterno retorno a esa sensación que aquí es el espejo cóncavo de aquella grabación." Elvis Von Doom