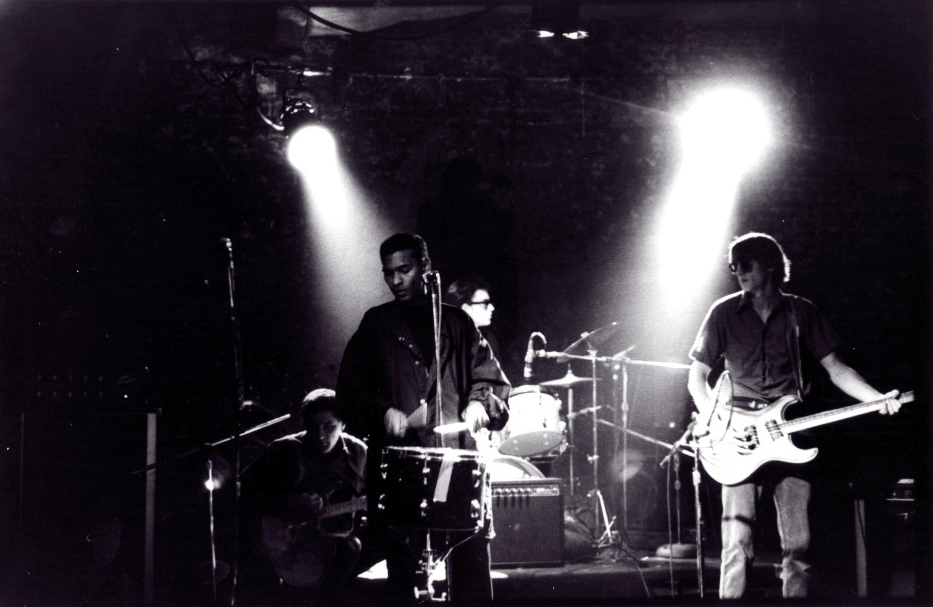 "AMERICA'S GREATEST UNKNOWN POST PUNK GROUP"
www.cvltnation.com/glorious-din/
"Fronted by an intense singer with an oblique songbook and a mysterious past, Glorious Din were unlike any other group to emerge from San Francisco's '80s underground. David Katz tells the story of Eric Cope, the chosen persona of a Joy Division-obsessed Sri Lankan boy who travelled halfway around the world to follow his punk dream."
www.factmag.com/2016/06/08/glorious-din-eric-cope/
"One of the true lost gems of West Coast gothic postpunk, this 1985 release was the first for the band led by Sri Lankan expat singer-songwriter Eric Cope. Taking the darker moments of Joy Division as a starting point but leaving behind the industrial angst and fury for a rich and soulful melancholy that seamlessly blends first and third world cultures, they built something else entirely with insistent tribal rhythms, atmospheric guitar work, and Erics ghostly and desolate vocals, all with fine recording and production." –Insight.
"One of the best shows I went to in San Francisco during 1984 was the Glorious Din & Trial gig. This show really changed my life & made realize that I had to follow my dreams. Both of these bands were local bands, but they had created this killer post-punk sound that could hold its own with any band from anywhere. Around this time, Glorious Din released their classic album Leading Stolen Horses. This album is a post-punk gem that many people have never heard – trust me, after one listen you will be hooked. Every song on Leading Stolen Horses will touch your spirit in some way. I cant front, their singer Eric Cope could be compared to Ian Curtis, but honestly to me he had his own twisted vocal delivery. Glorious Din songs had these rad tribal drums that cascaded around your skull & then waltzed with your brain cells. Whats strange is that when I was younger, I believed this album gave me intelligence – with each listen, I learned more about my being.The guitar licks on this album are catchy & eternal, which puts you in a transcendental state. Their song Cello Tape shows that band was on a plane of their own. Search out this rad band Glorious Din & allow them to paint your world grey" – Sean Reveron, Cvltnation.com.
pitchfork.com/features/profile/the-surreal-life-of-black-dog-bone-founder-of-the-legendary-rap-magazine-murder-dog/?mbid=social_twitter
Edition of 300 copies on white vinyl / Remastered in Sountes Studio
https://www.discogs.com/Glorious-Din-Leading-Stolen-Horses/release/10703287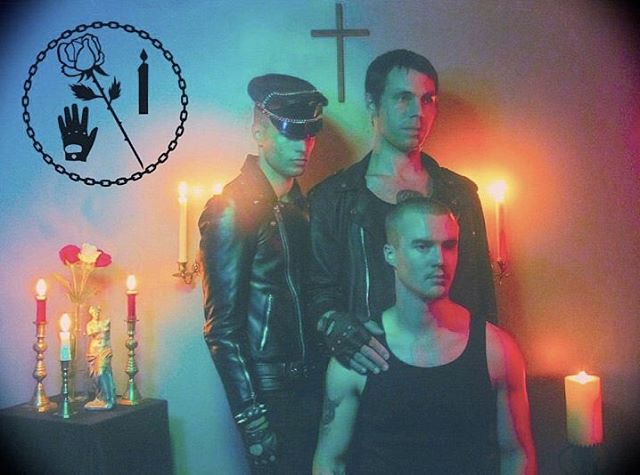 Limited European edition of 50 copies numbered.
"The Portland based trio of Alexander Wolfe (Vocals), Wolfgang Williams (Guitar), and Tim Iserman (Synth/Programming) cater to all your death disco needs, as Ritual Veil are well versed in the pleasures of synth & sin.
There's some serious nods to Depeche Mode embedded in their DNA, especially in the blackened sex appeal of Wolfe's rich Gahan-sian vocal styling, all while the arrangement bristles with taut energy.
"Favorite Toy" is pure sexbeat of the highest order, as Williams and Iserman lay a fitting bed of club ready goth pop for Wolfe to vocally gyrate over.
Ritual Veil know their way around a perfect pop gem, one that pulls from sultry mechanics and dancefloor urgency, while deploying such gothly weapons as an echoed beat, pulsing synths, and cooled vocal exuberance…" Screaming For Years