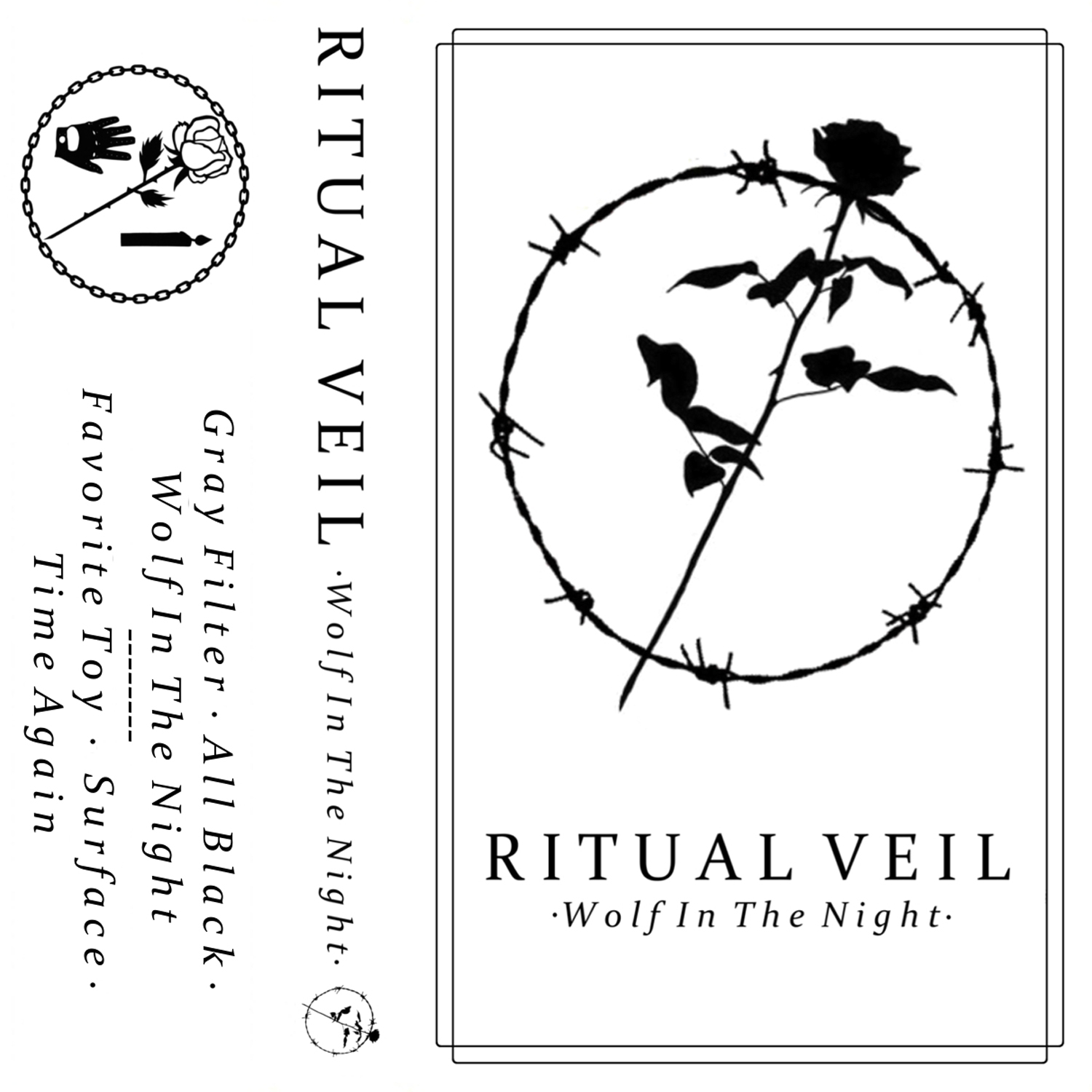 B.F.E.43 – RITUAL VEIL "Wolf In The Night" CS (Sold Out)
B.F.E.43 – RITUAL VEIL "Wolf In The Night" CS
50 copies. Sold Out
________________________________________________________________
Limited European edition of 50 copies numbered.
"The Portland based trio of A. Alexander Wolfe (Vocals), Wolfgang Williams (Guitar), and Tim Iserman (Synth/Programming) cater to all your death disco needs, as Ritual Veil are well versed in the pleasures of synth & sin.
There's some serious nods to Depeche Mode embedded in their DNA, especially in the blackened sex appeal of Wolfe's rich Gahan-sian vocal styling, all while the arrangement bristles with taut energy.
"Favorite Toy" is pure sexbeat of the highest order, as Williams and Iserman lay a fitting bed of club ready goth pop for Wolfe to vocally gyrate over.Ritual Veil know their way around a perfect pop gem, one that pulls from sultry mechanics and dancefloor urgency, while deploying such gothly weapons as an echoed beat, pulsing synths, and cooled vocal exuberance…" Screaming For Years
Guardar
Guardar