Third volume of the series MATERIAL ELÉCTRICO this time released on vinyl. Compilation of international mutant electronic underground.
A tour around experimental electronics covering abstract rythms (Santiago, Black Zone Myth Chant), industrial new ebm beat (Celldöd, Klack, Violet Poison, Bässt), minimal wave (Circa Tapes, Sam de la Rosa) and the great collaboration between Sam De La Rosa & Kyle Dixon (Survive, Stranger things soundtrack)
Limited edition of 260 copies. Mastered at Sountes Studio. Artwork by Joni Kosmos and typogragpy by Israel Pinilla.
CIRCA TAPES (Us)
Mending influences from early 80s Industrial, Cold Wave, Synth Pop to Detroit Electro and Techno as well as the sounds of Shoegaze and Noise; Circa Tapes bends all dark genres into composition. Using both analog and digital equipment to create a blend of both clean and filthy production…
https://soundcloud.com/circa-tapes
https://circatapes.bandcamp.com/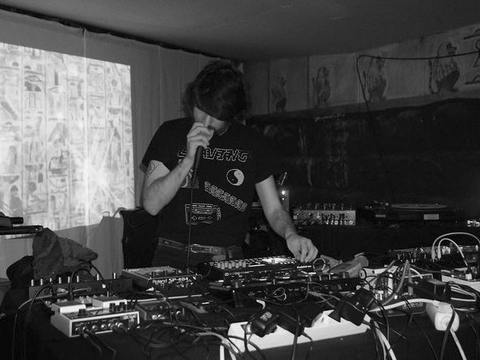 BLACK ZONE MYTH CHANT (Fr)
Black Zone Myth Chant is a project of Afrocentric psychedelia and hypnotic footwork by psych-drone artist High Wolf. Sometimes described as "Sun Ra meets Dj Screw"
https://blackzonemythchant.bandcamp.com/
https://soundcloud.com/high-wolf-bzmc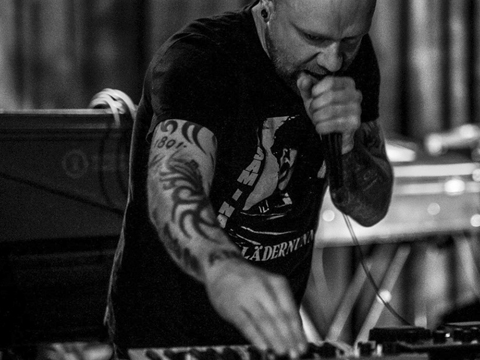 CELLDÖD (Swe)
Celldöd, aka Anders Karlsson, has been releasing dirty electronic music since the late '80s, both small-run cassette tapes inspired by the DIY ethos of his post-punk background, and pristine vinyl editions. Karlsson's music is uncompromising and edgy, with roots in both early electronic and '70s industrial music from Britain, as well as US techno and Kraut-inspired German electronics.
https://soundcloud.com/celldod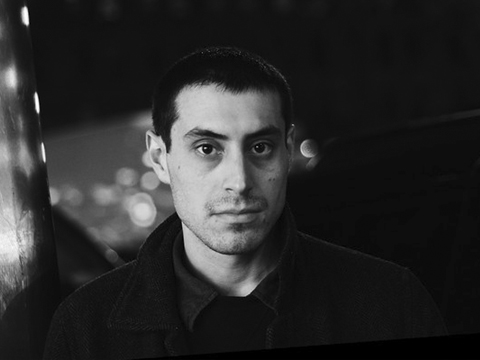 SANTIAGO (Us)
SANTIAGO is the is the solo-output moniker of Santiago Leyba, based in Brooklyn, USA.
"Lost in a perception of changed reality and dead-end labyrinths of thoughts, Leyba seeks to highlight the claustrophobia and paranoia that contemporary life inspires. How it takes a toll on us all. The slowness and distressing nature of his productions makes it incredibly uncomfortable but weirdly familiar too. It feels like it is moving through places we have all been before. Cycles of shame, guilt, financial trouble, fragmented relationships and splitting persona to name a few. Paranoid impressions of modern life that manifests as music, excruciating decay, with an uncanny resemblance or nod to contemporary techno and electronic oddities." Unknown Precept review
https://soundcloud.com/santiagonm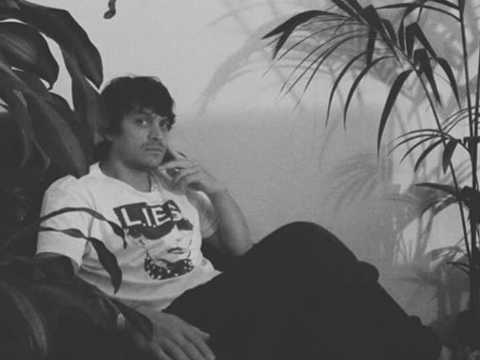 SAM DE LA ROSA (Us)
Texas born but strongly connected with the New York cold wave and disco scene from mid 2000, and the Wierd Records family, Sam's music is a clever mix of post punk, electronic hybrids, experimental pop and catchy melodies.
Sam De la Rosa, known for being Led Er Est´s lead singer, features a sound that resonates with sci-fi soundtracks and, by means of structure, depicts an aural yet lethargic ascension to outer space.
His obscure and rusty pop songs, incorporating sounds coming into contact with oxygen tempered by folk forms, develop like roots that break up solitary urban concrete that looks back at abandoned geodesic domes
https://soundcloud.com/samueldelarosa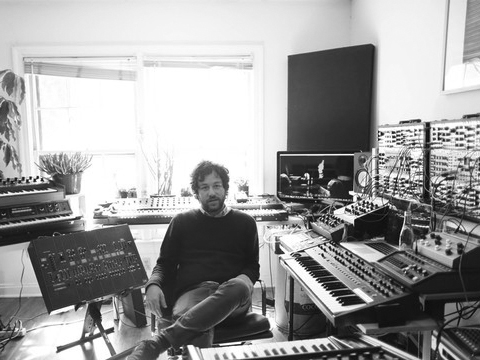 KYLE DIXON (Us)
He is well know for his work on the Stranger Things soundtrack and Survive. Here presents a collaboration with Sam de la rosa.
https://soundcloud.com/kyle_dixon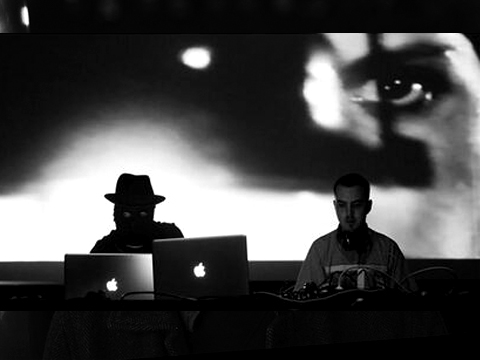 VIOLET POISON (It)
"Violet Poison is the dark, enigmatic and esoteric side-project of Francesco Baudazzi, already known as Obtane, co-owner with Giorgio Gigli of the defunct techno label Zooloft. The new project is focused on analogue proto-techno with influences from 70s Italian progressive bands like Goblin or OST composers like Fabio Frizzi and earlier Downwards records from 1994-1995".
https://soundcloud.com/violet-poison
KLACK (Us)
Old-School EBM / New-Beat at it's finest.
"EBM done right. It's simple, demands body movement, and feels like it could have been just as relevant in 1988 as it is now."
https://klack.bandcamp.com/
BÄSST (Us)
A new project by Adam from Circa Tapes
https://soundcloud.com/b-sst