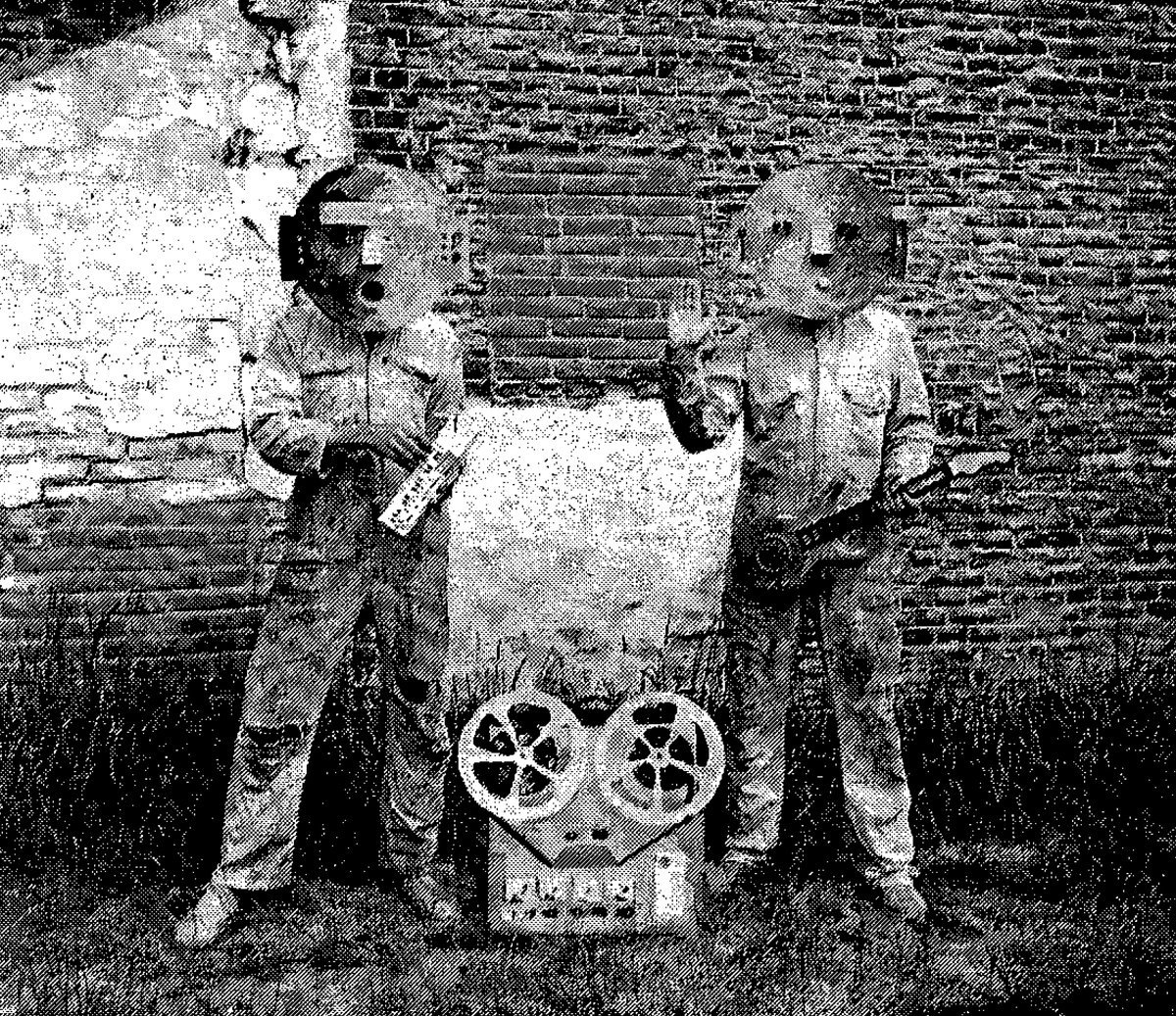 B.F.E.47 – DE FABRIEK "Schafttijdsamba" LP
300 copies
Official reissue of the first De Fabriek album originally self-released in 1982. A masterpiece of minimal experimental music. It has been remastered and includes a new artwork done by the band.
Limited edition of 300 copies. The digital download includes 2 songs that have been removed from the vinyl edition due to the actual lenght limits.
De Fabriek (The Factory) hails from the Dutch City of Zwolle and started in december 1977 as a collective project. Their goal was to do minimal experimental music and you could see this minimal thing in the products themselves – limited handmade copies with special packages. They have been for years experimenting with music and creating different soundscapes, not involving with any stream, wave, or trend what so ever.
B.F.E.48 – DAME AREA "Centro Di Gravitá" LP
300 copies
First offering from this duo which operates between two poles: Industrial tribalism and synthetic minimalism. For fans of Malaria, Liaisons Dangerouses, Suicide, Muslimgauze …
Just listen and enjoy the travel into a jungle of cables, wires and grease
"When 20 year old Silvia Konstance came back from a year living in Turkey and integrated on Barcelona's label and collective Magia Roja she didn't expect that her bedroom project Dame Area would be joined by the collective honcho Viktor L.Crux (aka Futuro de Hierro, ex-Qa'a, ex-Ordre Etern, collaborator of Nurse With Wound, Jochen Arbeit and various Gnodheads ) and together would be releasing a genre defying LP not much later. Dame Area's music has already find it's way in sets from Vladimir Ivkovic (Salon Des Amateurs resident DJ), WFMU, and radios on UK, Russia, Italy, Spain, Canada and Belgium before even being released on vinyl with virtually no promotion.
Influenced by Franco Battiato (hence the LP title), Silvia's turkish experience, their background on Barcelona's vibrant post-industrial scene and imagining how would be if "Il Secondo Canto de las Lavandeiras" was a band instead of just a one-off song, they have found themselves creating a music in their own parameters. Dubbed tribal wave by Adam Reid from Bristol's Schwet collective, it could be loosely defined as a mixture between industrial tribalism with synthetic minimalism." Promo text

Limited edition of 300 copies. Co-released with Magia Roja