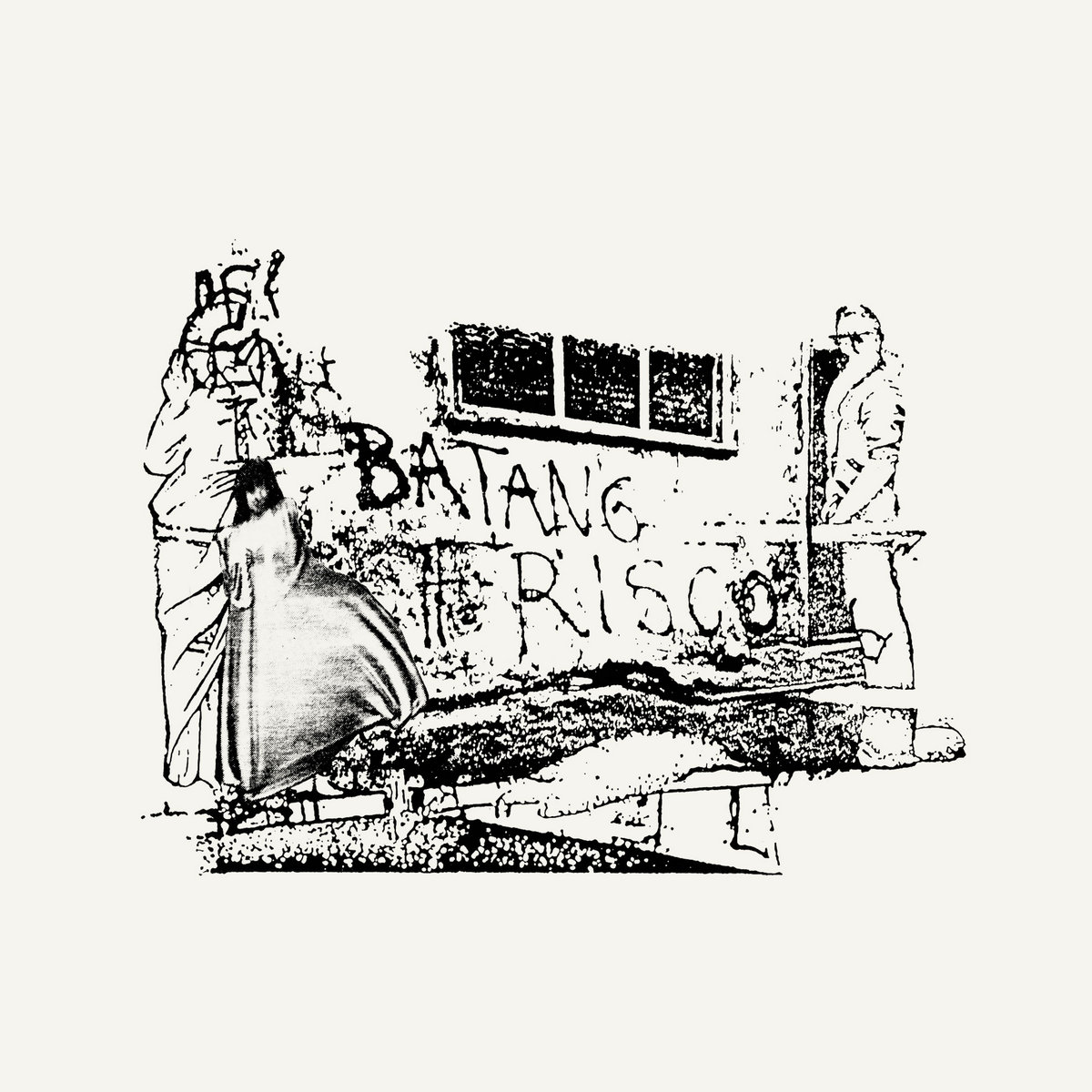 B.F.E.069 BATANG FRISCO "Batang Frisco" LP
Founded by EBill DiMichele , the lifespan of San Francisco based project Batang Frisco ('San Francisco Kids' in the Filipino dialect Tagalog) is inimitably distilled on this solitary self-titled record, an outlandish private press pearl of homespun minimal synth music.
Recorded over the course of 1985/6 and self-released in 1986, the one and only Batang Frisco LP was the product of an inconspicuous DIY existence spent in the margins of the Bay Area scene in the 1980s. Consequently, the duo's defining debut remained an enigmatic article at the time, overlooked by many but admired by the lucky few. A miraculous curio of haywire electronics, crude drum machines, raucous 80s riffage, glistening soundscapes, irreverent, surrealistic lyricism and doctored samples, 'Batang Frisco' has since gained well-merited cult recognition.
A story set before the first tech boom, in a San Francisco business district, described by the duo as a spiritual chronicle of Russian esotericism, magic, truth, and transcendence, 'Batang Frisco' represents a bizarre harmony of raw experimentation and madcap humour, of bristling, sequenced rhythms, and beguiling, amorphous reverie. There are oblique anthems that veer into scuffed synth pop ('Power'), ersatz DIY disco ('Sewing Machine'), and dystopic industrial ('6th and Mission'), sinuous collages of austere synthesis and granulated cut-ups ('Care / Know'), as well as moments of heartfelt songcraft and irradiated, serene ambient ('Julie', 'Myth'). There are anomalies too. 'The Fourth Way' is a crooked piece of rudimentary toy-like instrumentation and stark, doleful vocals, and 'What Is Your Intimate Name' transitions abruptly between wild atonality and slow, introspective tones. Throughout DiMichele unfurls strange, striking imagery of xerox skies, electric vectors, malignant pressures, infidels, cults, drowned kings, and data floors, displaying a unique perspective and a wicked turn of phrase, amongst broader contentions with urban living, sex, consciousness, and dreams.
Although Batang Frisco may partly evoke the lurid, mutated preset punk of mid-period Chrome / early Damon Edge, as well as perhaps the playful, infectious Dadaism of Zru Vogue – something must have been in the water in San Francisco at the time – they remain an original proposition with a legacy that has only been belatedly acknowledged in recent years. 'Power' was featured on the Dark Entries retrospective compilation 'Bay Area Retrograde Volume 1', and 'Sewing Machine' has become a familiar favourite in the DJ sets of Nosedrip (Stroom) and Interstellar Funk, who featured the track on the Artificial Dance compilation 'Interstellar Funk Presents: Artificial Dancers – Waves of Synth'.
Yet, back in their own milieu and left to their own devices, the album Batang Frisco threw together for an unsuspecting audience is still the definitive portal into the singular world of these unconventional sons from SF.
Batang Frisco (Independent Minimal Synth) has an unusual place in the San Francisco music scene – we were gigging in coffee shops and nasty clubs as Batang Frisco while at the same time performing as the Outpatients (Noise Rock) and The False Gods (Cyberpunk), our other outlets for ridiculously unhinged sounds. We actually opened for ourselves once; we recruited a few friends, and we all went at it. There was a tight bond among the synth minimalists; the crew was MX80, Modmach, Tuxedomoon, The Residents and Throbbing Gristle among many others, talented and not so talented – Bill DiMichele
Remastered from the original analog tapes. Including booklet with liner notes, reviews, photos….
Limited edition of 500 copies. Licensed from Numero Group.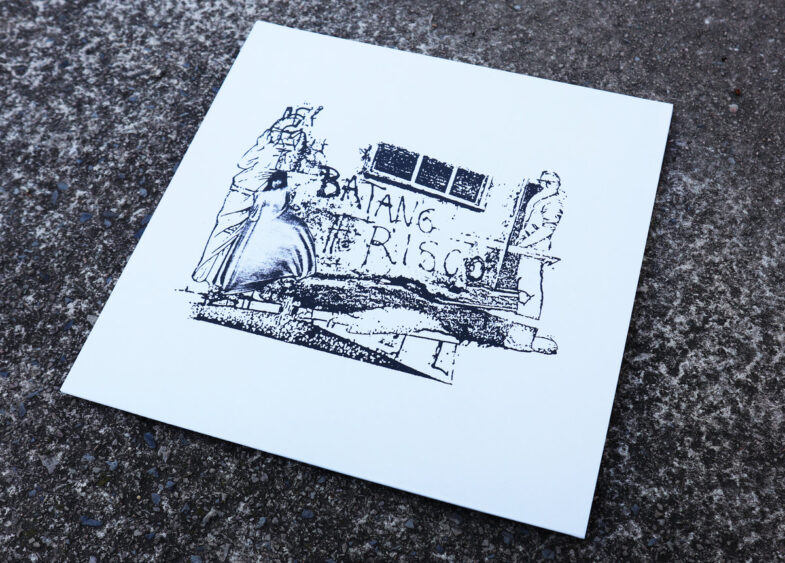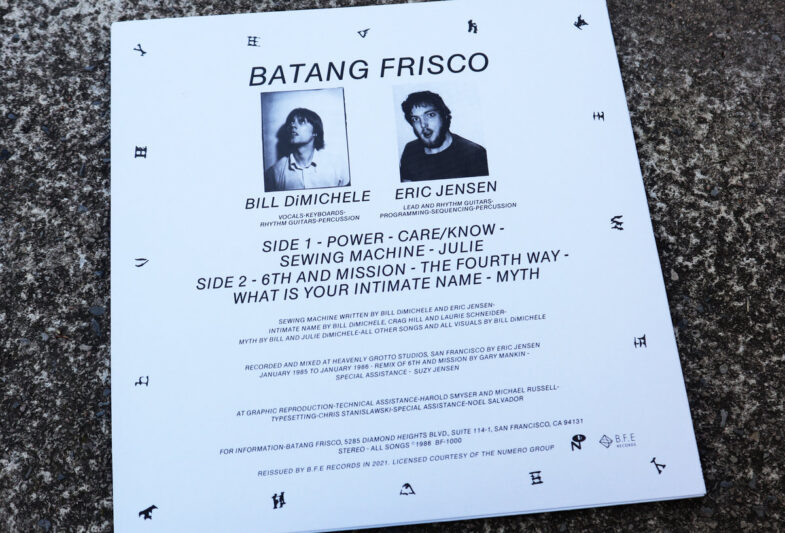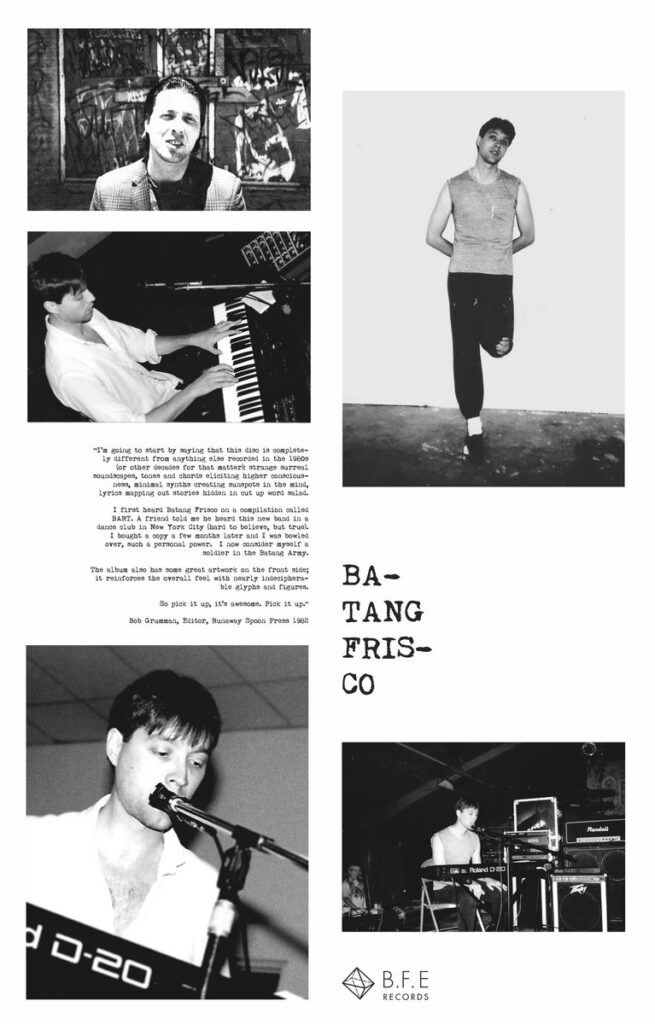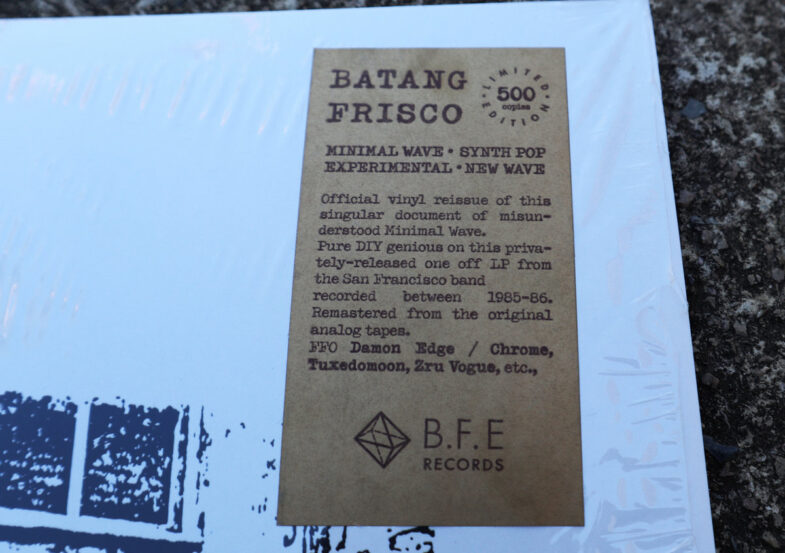 Batang Frisco (meaning San Francisco kids) is a spiritual journey that begins in San Francisco's center of commerce where cheap magic is practiced and ends at the ocean, where magic is no longer necessary. This trip is a Gurdjieffian-Ouspensky inspired mono-myth that, when completed, will raise our level of consciousness and afford a new and true view of the world.
The songs, performed in a minimal synth style, serve to forward the chronicle. Each song lends its particular color to the story both lyrically and musically.
Following is a brief description of the songs, to be used as guideposts along the way.
Power: There is a complex relationship between the magician and the objects where he stores his magic. At first, the sorcerer's enthusiasm helps him to control his current of power and the city night. But as he or she continues to store the magic, and begins to use it for personal purposes, it begins to overwhelm him, and the energy of the city he wishes to rule swallows him whole. At this point he realizes that he needs to make a great change.
Care/Know: The magician has bonded with others of his interest, and they try to convince others that their way is the grandest to higher conscious, but no one cares. They only wish to retire to their comfort.
Sewing Machine: The sewing machine is a symbol for the female sex organs. It investigates the relationship of man and woman, and how sex can be used to accelerate our levels of consciousness.
Julie: Julie is my wife and companion, and a part of her great light is revealed here. She is a high level magician, with one foot on the day of creation and one foot in the present.
6th and Mission: A story about the center of homeless life. Their consciousness, dulled by alcohol and heroin, find places that are spectacular but worthless. I struggle with God to understand such a waste.
The Fourth Way: A dream journey across the sands of some desert, where arcane clues are collected and cataloged.
What is Your Intimate Name: It starts out furiously, and then becomes soft and quiet. A last doubt.Myth: A story about both sides of the highest level of consciousness. The king deviates from the path and drowns, while the princess succeeds in her last task, and becomes one with the sea and everything.