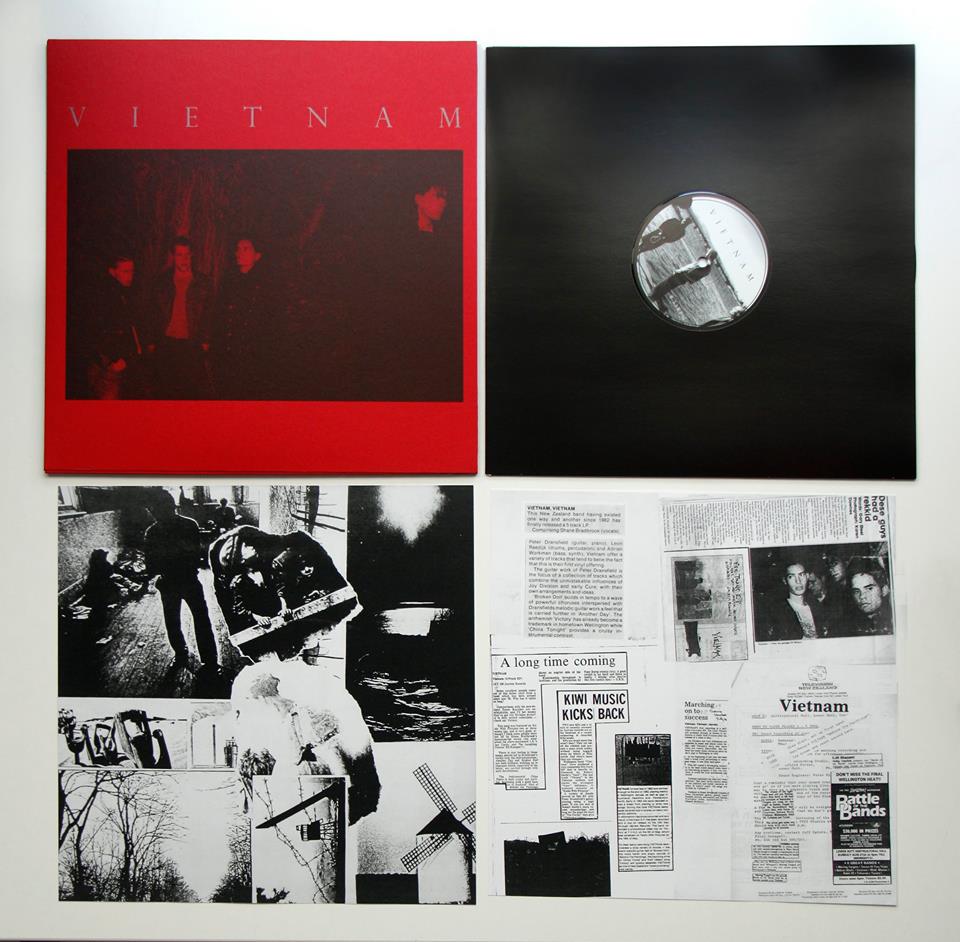 B​.​F​.​E​.​39 – VIETNAM – Vietnam Lp (Sold Out)
B.F.E 39 – 280 copies Sold Out
__________________________________________________________________
"There's little to be found about Vietnam, yet another extremely difficult band name to Google, but I do know that they existed for a short period of time as part of New Zealand's post-punk movement and released this record in 1985 on Jayrem Records, a catch-all label for local artists.
There's the pre-requisite Joy Division influence present in the vocals (fans of De Press, The Opposition, Stranger to Stranger, and Dropopop should enjoy this one especially) but the music jumps from moody post-punk and flirts occasionally with jangle-pop progressions and dreamy, Cure-esque melodies."
http://www.systemsofromance.com/blog/2013/10/vietnam-vietnam-lp/
https://noisey.vice.com/en_au/article/vietnam-were-like-the-new-zealand-joy-division-and-their-1985-record-is-getting-reissued
https://www.discogs.com/sell/item/441561289 (Brown cover)
https://www.discogs.com/sell/item/441557087 (Red cover)
Remastered, including 3 unreleased songs and 2 inserts with interview, flyers, show posters, photos…
Limited edition of 280 copies. 140 copies on red cardboard and 140 copies on brown cardboard.
"There is something extremely attractive in certain musical genres whose splendor is associated with a closed and extinct period of time.
It happens with the Coldwave or Minimal Wave (term coined by Veronica Vasicka, founder of the homónino seal).
The first stage in which the post-Punk and electronic fusion were merged gave rise to unrepeatable artistic summits, associated in great part to the launching to the market of the first synthesizers accessible to middle-class users.
These genres lived a second golden age from the rediscovery on the part of diggers and collectors of numerous bands unknown even for the specialized public. Most of them operated between about 78 and 85.
Thus, labels such as the Minimal Wave, Mannequin or the local Domestica carry out an exhaustive investigation to find bands whose catalog may be limited to a self-published cassette in the winter of 82 '.
Within this almost fetishistic romanticism, the best seals are those who know how to separate the grain from the chaff. Burka for Everybody is undoubtedly one of them.
The reissue of Vietnam stands out for its delicacy and its compact and clean sound, as well as for the mystery that it houses.
http://www.tiumag.com/features/columns/vietnam-burka-for-everybody/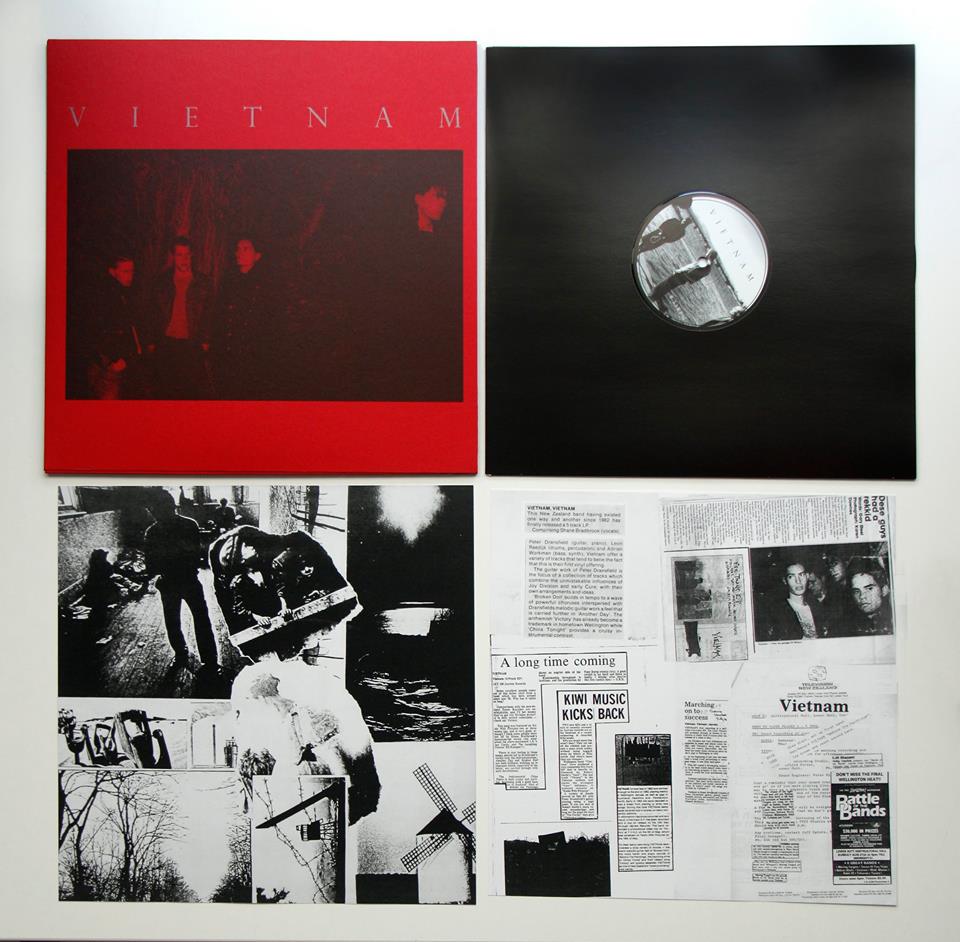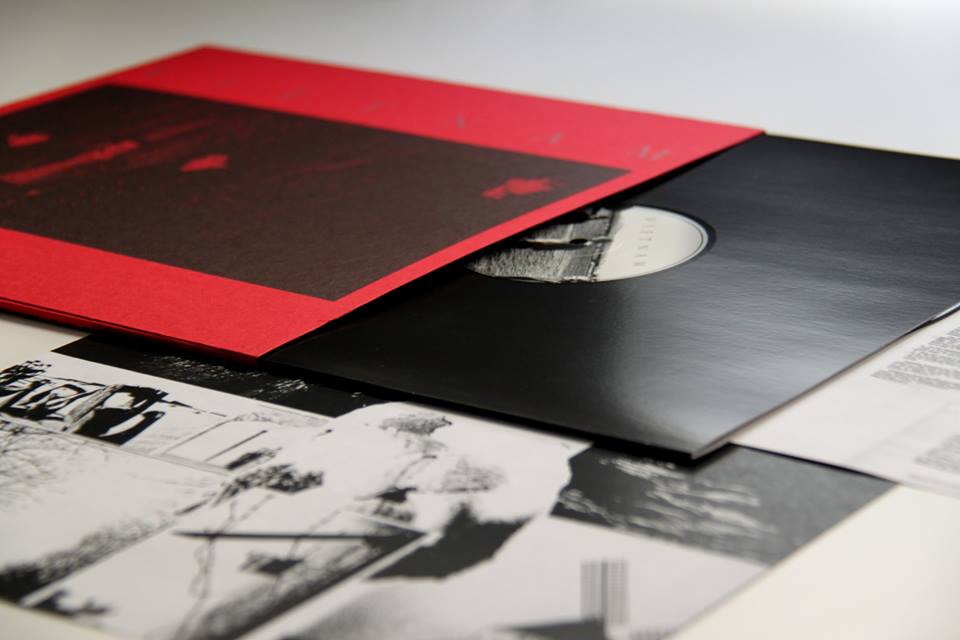 Guardar