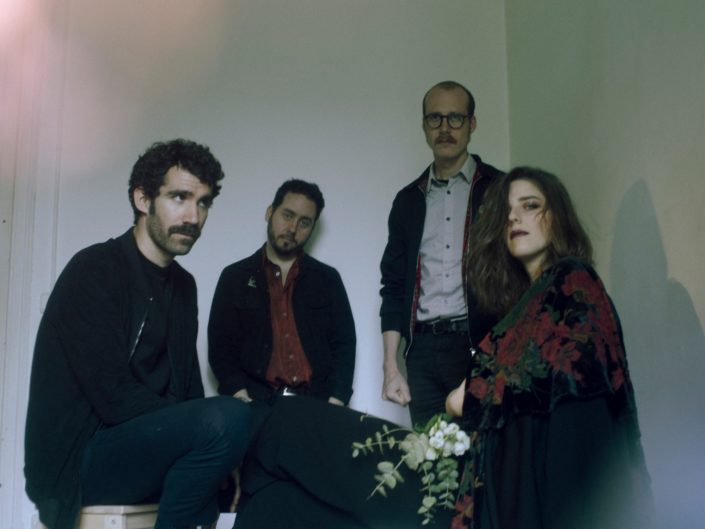 2017 has been a good year for B.F.E and Abstrakce, we have released 5 lps and 2 cassettes (Vietnam, Glorious Din, Sarin, Colin Potter, Jonas Reinhardt/Jürgen Müller, Material Eléctrico Vol.II) and the reception of the records has been very good. So many thanks for the support to everyone!!!
We work quite slow but without stop to have a beautiful result and now we are working in some new stuff for the next year.
Some upcoming BFE records:
B.F.E.44 – WIND ATLAS "An Edible Body" LP
(Listen to a premiere here: http://www.tiumag.com/news/estrenamos-el-nuevo-track-de-wind-atlas/  Expect a beautiful record of drem pop / post punk tunes)
B.F.E.45 – JAMES PLOTKIN "The Joy Of Disease – Demos And Remixes" LP
B.F.E.?? – MATERIAL ELÉCTRICO Vol III LP (Featuring unreleased tracks by Sam De La Rosa, Parrish Smith, Circa Tapes, Santiago, Violet Poison…)
B.F.E.?? – DE FABRIEK "SchafttijdSamba" + "Made In Spain" LP Reissue
B.F.E.?? – END OF DATA "Sahrah" LP Reissue

Upcoming Abstrakce records:
ABST 05 – BITCHIN BAJAS / DSR LINES "Encyclopedia of Civilizations: Atlantis" LP
This is what we have available. Please get in touch if you want to distro us:
BFE 042 | SARIN "Psychic Stress" LP (Wholesale price: 9)
BFE 040 | GLORIOUS DIN "Leading Stolen Horses" LP (9)
ABST 04 | COLIN POTTER "The Abominable Slowman" LP (10)
ABST 03 | JONAS REINHARDT / JÜRGEN MÜLLER "Encyclopedia Of Civilizations: Egypt" LP (12)
ABST 02 | ORLANDO / TOMAGA "Playtime: Music For Videogames" LP (9)
We have also a great distro:
https://www.discogs.com/seller/BurkaforeverybodyRec/profile
Un saludo y gracias también a toda la nueva gente en España que ha empezado a seguirnos. La verdad es que siempre nos hemos movido más por fuera pero parece que hemos llegado a un grupo más amplio por aquí y ya somos un buen equipo de chalaos por los discos en cada ciudad.
Photo _ WIND ATLAS