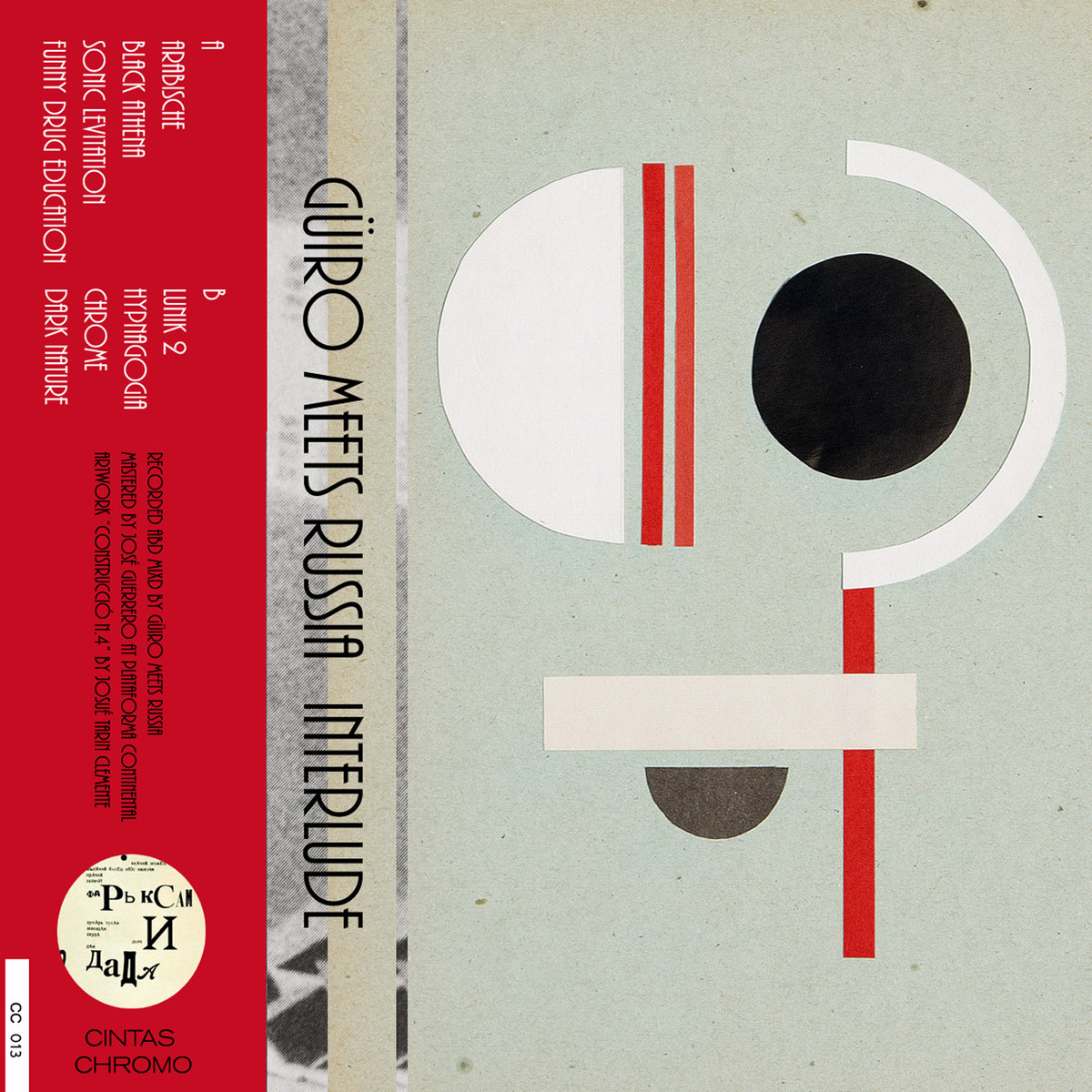 CC13 – GÜIRO MEETS RUSSIA "Interlude" CS (Sold Out)
CC13 – GÜIRO MEETS RUSSIA "Interlude" CS
Sold Out
________________________________________________________________
"Interlude" es la tercera publicación de Güiro Meets Russia. Una mezcla de canciones que por distintos motivos no entraron en los dos LPs y algo de material nuevo. Un inciso entre lo ya publicado y lo que viene. 8 canciones de electrónica ambient psicodélica de primer nivel.
Grabado y mezclado por Güiro Meets Rusia. Masterizado por Jose Mascarpone en Plataforma Continental. Artwork "Contrucció n.4" por Josué Tarín Clemente. Diseño por Joni Kosmos.
s y masterizado por Jose Guerrero en Plataforma Continental.
Interlude is the third publication of Güiro Meets Russia. A mixture of songs that for different reasons did not enter the two LPs and some new material. An interjection between what has already been published and what is coming, that once again, is recorded and mixed by us and mastered by Jose Guerrero at Plataforma Continental.
"Juanvi Fortea and Paco León pick up the formula of analog synthesizers and electric guitars to revise in a very personal way the European protoelectronic heritage of the krautrock and the rhythmic patterns of the motorik.
In his imaginary we find past references such as Neu !, Cluster, and more current ones such as Beak>, Kreidler or Boards of Canada.
Redensified atmospheres and sound landscapes increasingly hypnotic and dark."
"Los valencianos Güiro Meets Russia vuelven: del kraut a las levitaciones cósmicas"
hipersonica.com/noticias/los-valencianos-guiro-meets-russia-vuelven-del-kraut-a-las-levitaciones-cosmicas/?fbclid=IwAR2wxKIAnDhzEN-gPmAbGRFOHxVxxHVXIj7tfz-ZxmBbGE72yCrJ_eFvnCU