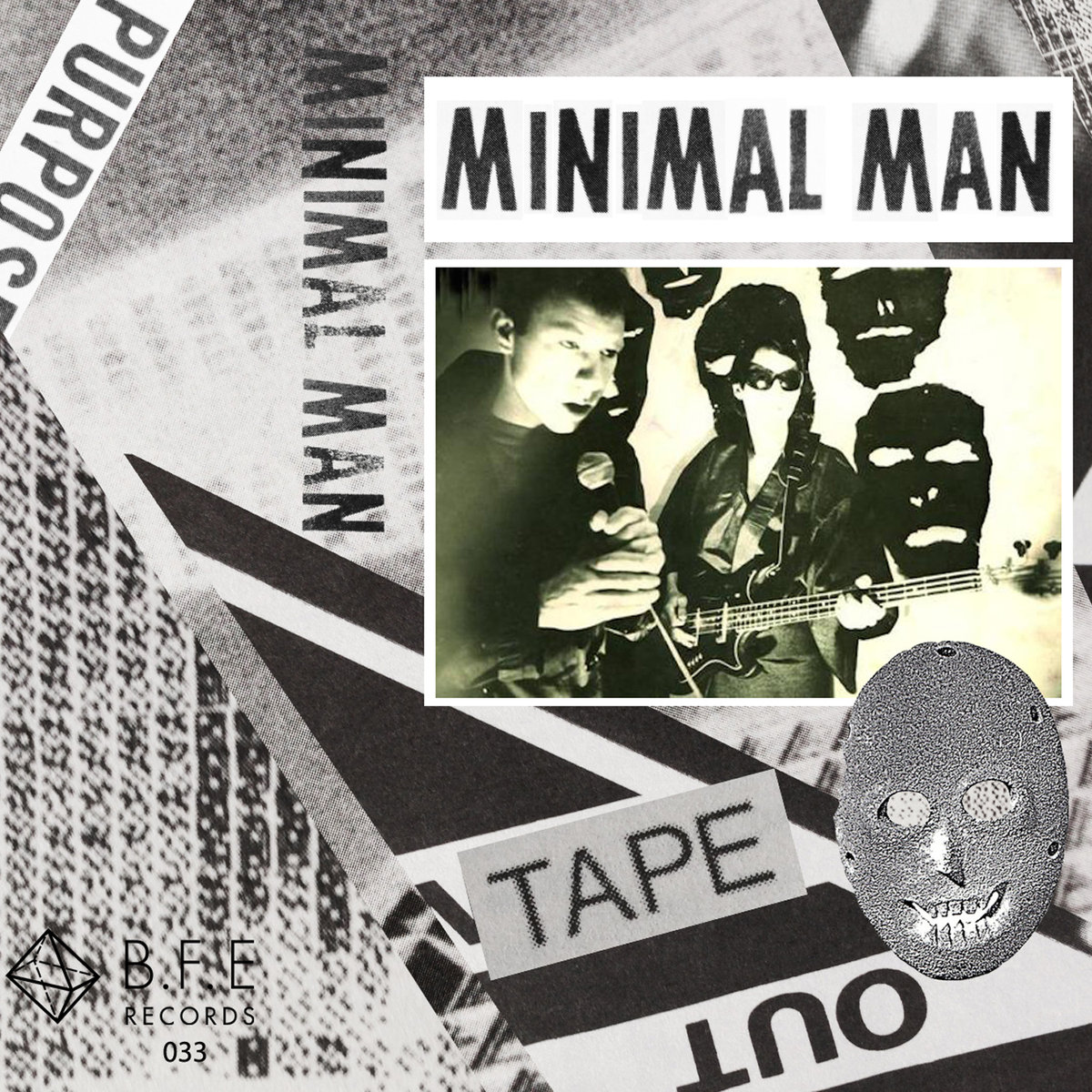 B.F.E.33 – MINIMAL MAN CS (Sold Out)
B.F.E 33 – 50 copies
Sold Out
__________________________________________________________________
"Minimal Man was founded in 1979, in San Francisco by avant-garde painter and filmmaker Patrick Miller, and the band included a revolving cast of musicians from fellow SF art punks Tuxedomoon and future members of Factrix. Minimal Man have been historically marginalized in a fertile underground music scene that included many other influential artists (including Z'ev, Flipper and Nervous Gender), and they are no doubt unfavorably compared to stylistically similar artists such as Suicide, Chrome or even NON. In truth, the Minimal Man sound was somewhat derivative, but Patrick Miller's intensity and willfully anti-musical aesthetic provide a fascinating footnote to the history of post-punk and industrial music.
The Minimal Man sound is relentlessly dark and aggressive, with cheap synthesizers and drum machines, jagged guitar and occasional shrieks of saxophone all purposely pushed into the red, creating a dissonant blanket of treble-heavy distortion. Patrick Miller's vocals are unmodulated and flat, his lyrics nihilistic, each line echoplexed, doubled or otherwise mutated into a synthetic oblivion. Chugging sequencers spit out fuzzy non-melodies as Miller cultivates his Kafkaesque persona, full of anxiety, angst and existential dread. With lyrics that indicate an adolescent fascination with Philip K. Dick, William S. Burroughs and J.G. Ballard, Miller creates a cinematic ambience of high-contrast black and white, like a German expressionist filmmaker let loose in a recording studio." Brainwashed
7″´s,12″,rare live bootleg. This is a limited edition of 50 copies, a tribute to one of the best bands ever in my opinion.
……………………………………………………………………………………………….