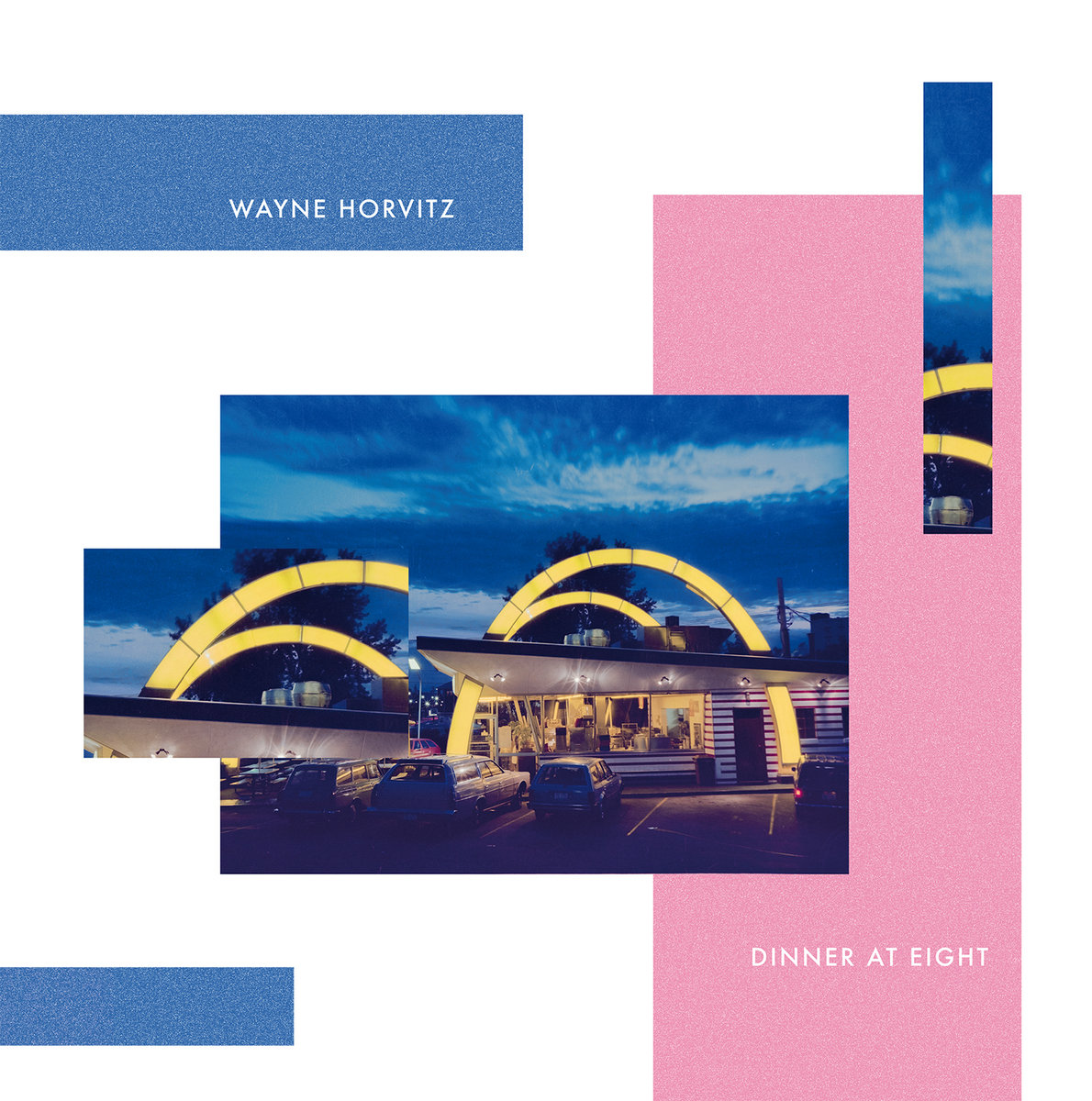 ABST 021 WAYNE HORVITZ – Dinner At Eight LP (Sold Out)

400 copies (Sold Out)
______________________________________________________
Reissue of this amazing 1986 album where drum machines meet improv jazz. Horvitz gathers together his drum machine and synths along with his talented friends –Elliot Sharp included- for this really original record that is both composed and improvised.
An obscure gem by one of the most spirited musicians to populate NY 80's avant-garde, a golden era for vanguard attitudes and sounds. Horvitz, keyboard player at Naked City (along with John Zorn, Bill Frisell, and Fred Frith) had classical musical education and an ulterior demise of the discipline; radical jazz sensibilities, and rock'n roll vitality. That made up for a very unique, highly distinctive, breed of cutting-edge music. The boundaries of contemporary composition are expanded, breathing from improvisatory strategies and awareness of both the pop world and the most experimental milieu's discoveries.
Large is the importance of his long-time collaborator Butch Morris' Conduction method, a system of structured free improvisation. "Dinner at eight" offers new turns on the development of these mixed approaches by being both composed and improvised but also neither fully electronic nor fully acoustic. Written mostly in the loneliness of a San Francisco apartment, the project is less collaborative than others by Wayne, and its sound palette becomes more electronic and rhythm-based. Nevertheless, the helping hand of the most stellar musicians in New York becomes crucial as it rounds the timbral and structural magic of the project.
The rhythmic and sound design experiments of tracks such as "Dinner at eight" or "Conjunction For C" go hand in hand with the machine funk of "This New Generation" (where angular bass and guitar are provided by Elliot Sharp). We can find a robust synthetic marimba and bass jazz in "Extra Extra" or insistent dry percussions on "Second Line" that wouldn't be far from Marc Barreca's investigations. "True" and "These Hard Times" are also harmonizing with these mechanic sounds. Joyous, exotic, and whimsical songs that prove how an ear for experimentation is an open ear to all sounds, including the most melodic and overtly fun. Brilliant fresh sensibilities and musical interests collide in "Dinner At Eight" to form a very special milestone of NYC avant-garde music, offering us an even richer vision of that amazing fertile scene.