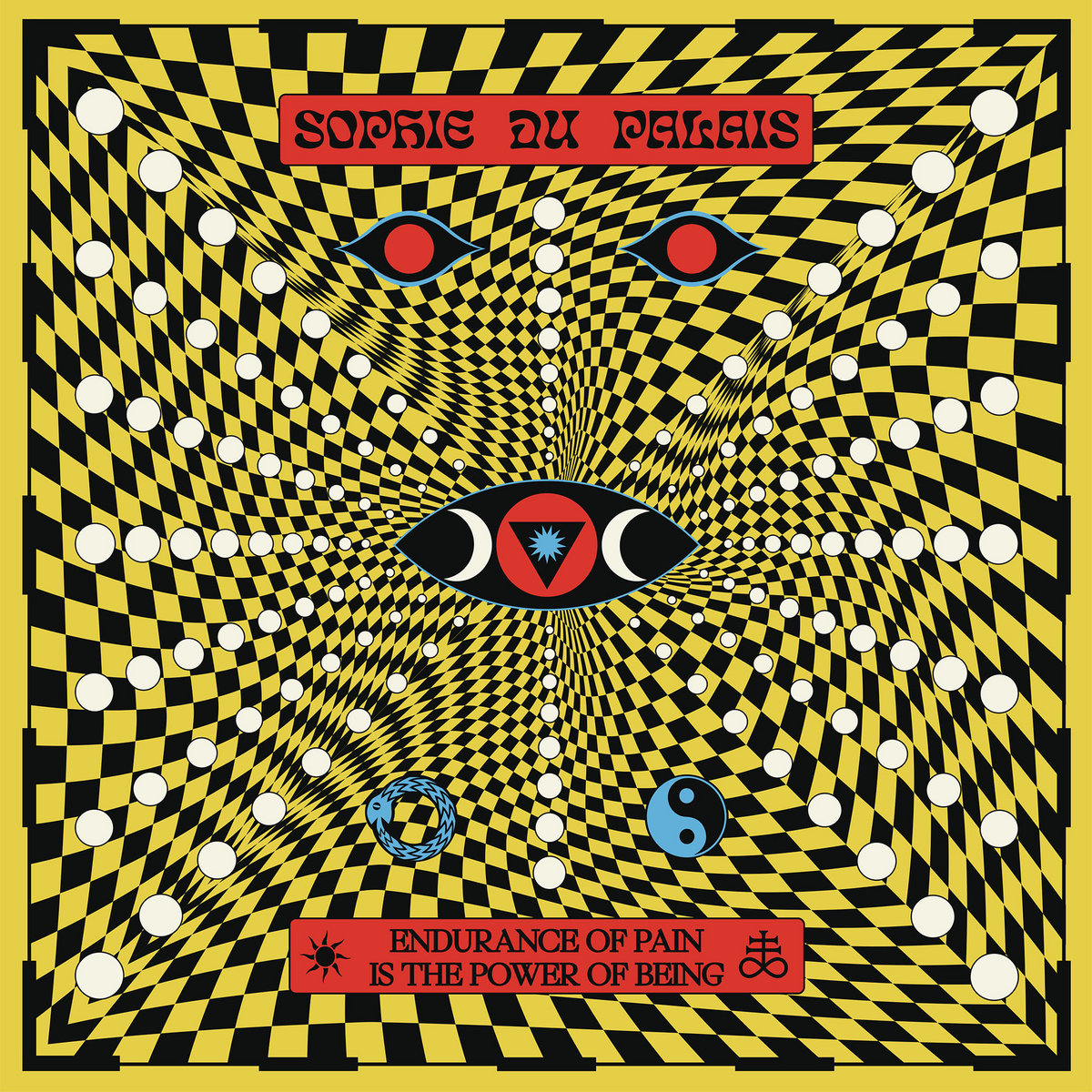 B.F.E.67 SOPHIE DU PALAIS "Endurance Of Pain Is The Power Of Being" LP (Sold Out)
400 copies (Sold Out)
______________________________________________________
One of the bright talent emerging from the current Netherlands' electronic underground scene is the German and Amsterdam-based, 'fetish-inclined', vocalist and performer Sophie du Palais ((Pinkman, Dekmantel Recordings)) also known as "Vrouwe Fataal". She presents debut solo LP 'Endurance of Pain is the Power of Being'
Sinister industrial wave music exploring themes of lust, hedonism, technological obsession & millennial alienation.
Across six tracks, Du Palais unravels a potent signature, driven by fierce, imperious Anglo-Germanic vocals and eclectic, dissonant sounds. Connecting techno, EBM, acid and electro with vestiges of dub and experimental electronics, on 'Endurance of Pain…' Du Palais conjures an abrasive, intoxicating depiction of lust, hedonism, technological obsession and millennial alienation.
With the cruising techno pop menace of 'Slow Steady Cum', Du Palais introduces a nocturnal underworld. The descent is intensified by the mania and murk of 'Glazed Disco Ball' – a suspenseful dose of guttural low end, scowling spoken words, and crude drum machine clatter; if Gudrun Gut fronted Suicide. Then 'Boys Tears' elaborates on the dread and the sleaze with a horror show of gurgling synthesis, drubbing percussion and dissolute enunciations, halfway between John Carpenter and Unit Moebius.
From there 'Up To No Good' brings proceedings into a severe form of heat and frenzy, outlaying an exchange of raw jackhammer rhythms and vociferous punk chants that recalls Liaisons Dangereuses' timeless underground classic 'Los Niños del Parque' if remade for 2021. 'Smash The Mirror' then finds room for scintillating dub recurrence and freakish machine funk before Sophie concludes the set with the sardonic electro-clash anthemics of '2001', a provocative exploration of self, communication, and compulsion in the digital era. Miss Kittin meets Dopplereffekt for a technoid bonfire of the vanities.
'Endurance of Pain…' finds Sophie Du Palais seizing an uncompromising sense of style and intensity, an emergent new artist navigating a merciless, pleasure-seeking existence, from club to bedroom to screen, facing it all down with a cold glare, ready to light the fuse.
RIYL Miss Kittin, Toresch, Liaisons Dangereuses
Mastered by Rude 66. Artwork by Sander Molenaar