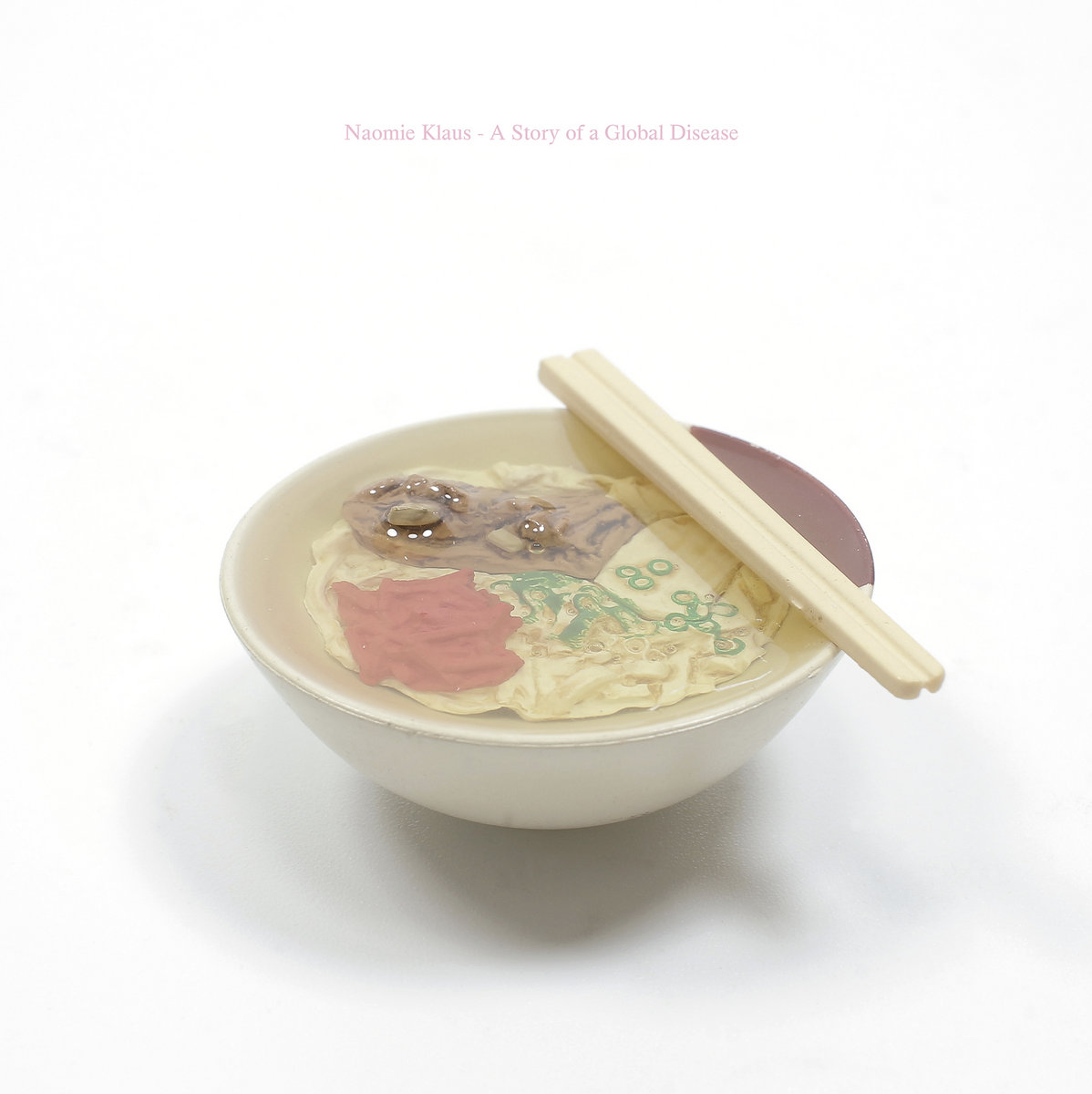 B.F.E.071 NAOMIE KLAUS "A Story Of A Global Disease" Lp (Sold Out)
After a crush at the Brussels World Fair in 1900, King Leopold II decided, for his own personal pleasure, to have the Japanese Tower and Japanese Gardens built. In order to create this little relocated Asian paradise, he had the wood, sculptures, paintings, ornaments, trees, workers, and their know-how imported. For a few years, he invited his entourage to enjoy it during large banquets and private receptions. He then had the idea of transforming the Japanese Tower into a luxury restaurant, but he died. This magnificent place remains closed to the public except during an annual opening.
"A Story of a Global Disease" is a short tale about artificial paradises of globalization, a melancholic walk through the exotic relics of free trade, where whim, appropriation, and appearances take precedence over otherness. Here, geishas eat chips, Europeans confuse Tokyo and Beijing, and tribal ceremonies begin with samples and drumkits.
These tracks have been initially recorded for the "ON THE GO" Beursschouwburg's project in Oct. 2020. It has been originally and properly released on shiny pinky tape by the fantastic Bamboo Shows imprint and includes an unreleased track (Walk With Your Romance).
Naomie Klaus is a young artist from Marseille based in Brussels. In love with performance, constantly flirting with cinema and acting, Naomie seems to conceive her music as a big playground, a free zone of mischief in which she likes to experiment and interpret different identities, different characters. The result is funambulistic, a hybrid and synthetic form of a thousand influences that we can't really characterize: 90′ Techno, loud Trip-hop, languid Pop, nonchalant Post-punk, dracular mass…
Naomie Klaus doesn't know on which foot to dance and invites us to join a zone of in-between, has fun to plunge us in her strange tales for adults, where the princesses we meet are armed, hysterical, nymphos and badly dressed.
Following a B.F.E proposal to release on a limited vinyl edition, Teenage Menopause from France & Moli Del Tro from Brussels joined the project. Rude66 remastered these gems and Harrisson made the artwork.