Dame Area ended 2021 and has started 2022 acclaimed in the european stages with a live show praised for its power and darkness, made up of many new tracks.
Some of those have been gathered in this EP. Industrial music with a touch of EBM without ortodoxy nor cobwebs, with metallic percussions performing some atypical rhythms and Suicide's minimalist spirit overflying the scene.
Probably Dame Area's most dance-floor oriented record till the date, "Esto me pertenece" is not simply "dance music" but combat music instead. In fact it doesn't lose sight of the fact that what's most important are not the fat kicks, the unrelenting synths or the percussion, but the attitude. And in spite of the patent darkness of the record there is a clear call to arms to claim what belongs to us: the present.
FFO: Einstürzende Neubauten, Schwefelgelb, Nitzer Ebb, Suicide
---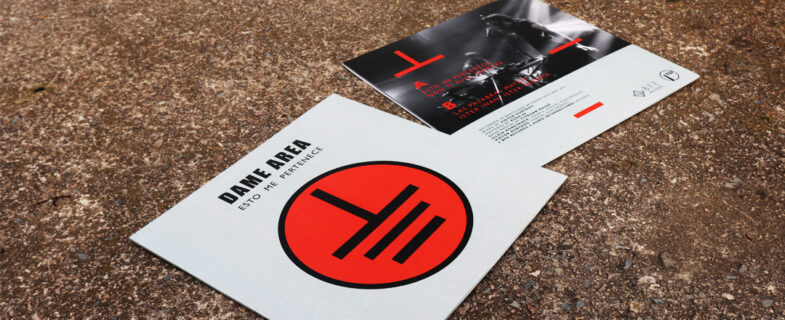 Dame Area acabó 2021 y ha continuado en 2022 arrasando en escenarios europeos y nacionales con un directo aclamado por su potencia y oscuridad, con muchos temas nuevos, algunos de los cuales se han recogidos en este EP.
Industrial con toques de EBM sin ortodoxias ni telarañas, con percusiones metálicas pero con algunos ritmos atípicos del género y el espíritu minimalista de Suicide sobrevolando la escena.
Quizás el disco más pistero de Dame Area hasta la fecha pero que no es simplemente "música de baile" sino música de lucha. No pierde de vista que lo que importa no son los bombos gordos, los sintes incesantes o las percusiones, si no la actitud. Y es que a pesar de la oscuridad patente del disco hay una incitación clara a reclamar lo que te pertenece: el presente.
FFO: Einstürzende Neubauten, Schwefelgelb, Nitzer Ebb, Suicide
Recorded in Barcelona between 2019 and 2021
Mixed by Viktor Hurtado
Mastered by Rude 66
Design by Guillermo Cerdà
Silvia Konstance: vocals, synths, electronics
Viktor Hurtado: synths, electronics
A BFE Records and Humo release