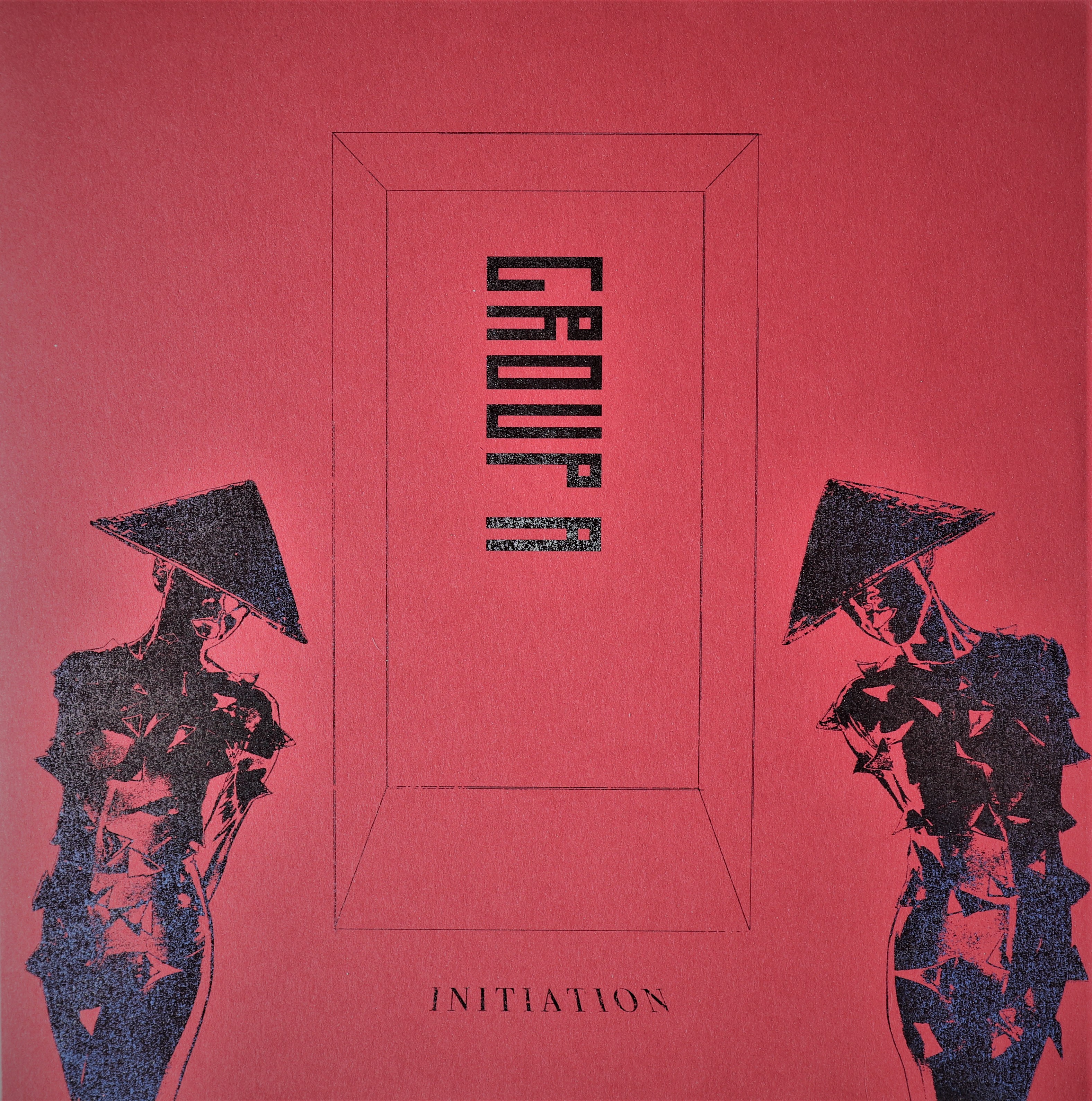 B.F.E.60 – GROUP A "Initiation" LP (Sold Out)
500 copies (Sold Out)
________________________________________________________________
Group A was formed in 2012 when art student and musician Tommi Tokyo (synths, drum machines, vocals) met textile design graduate Sayaka Botanic (violin, sampler, tapes) and her friend Kaoru. Inspired by radical art movements of 20th century, Tommi's idea was to form a new band with non-musicians in attempt to approach music differently. Since their first performance at gallery COMMUNE in Tokyo, the project has explored the possibilities in breaking the preconceptions of live performance. The group (A) attempts to subvert the boundary between musical performance and performance art incorporating use of the body, live-painting, noise, acoustics, and poetry in their formative performances.
They create a unique mixture of dark minimal synth and avant-noise with striking visuals and stage performances.
Group A carries on the very breath of early pioneers and the Japanese underground scene from the early 80's.
This is the vinyl edition of group A's first full lenght studio album self-released in October 2013 only in CDR format. 9 tracks of genuine experimental minimal electronics.
"We were aiming to make an album that introduces the world of group A. I was in my second grade of graphic design course and was finding lots of inspirations in history class where i learned about Japanese old customs and Shinto. Belief, folklore and symbolism about stones, wood and paper. Everyday i would go straight to the studio after the class and tell Sayaka everything i learned that day, have a beer and then jam for hours. That's how this album was created. We imagined ourselves to be living in this imaginary cave where we create rituals all day long.." Tommi about "Initiation"
Silver foil on red paper made from recycled fibers and waste from cherries. includes grey cardboard insert.
Mastered at Plataforma Continental.