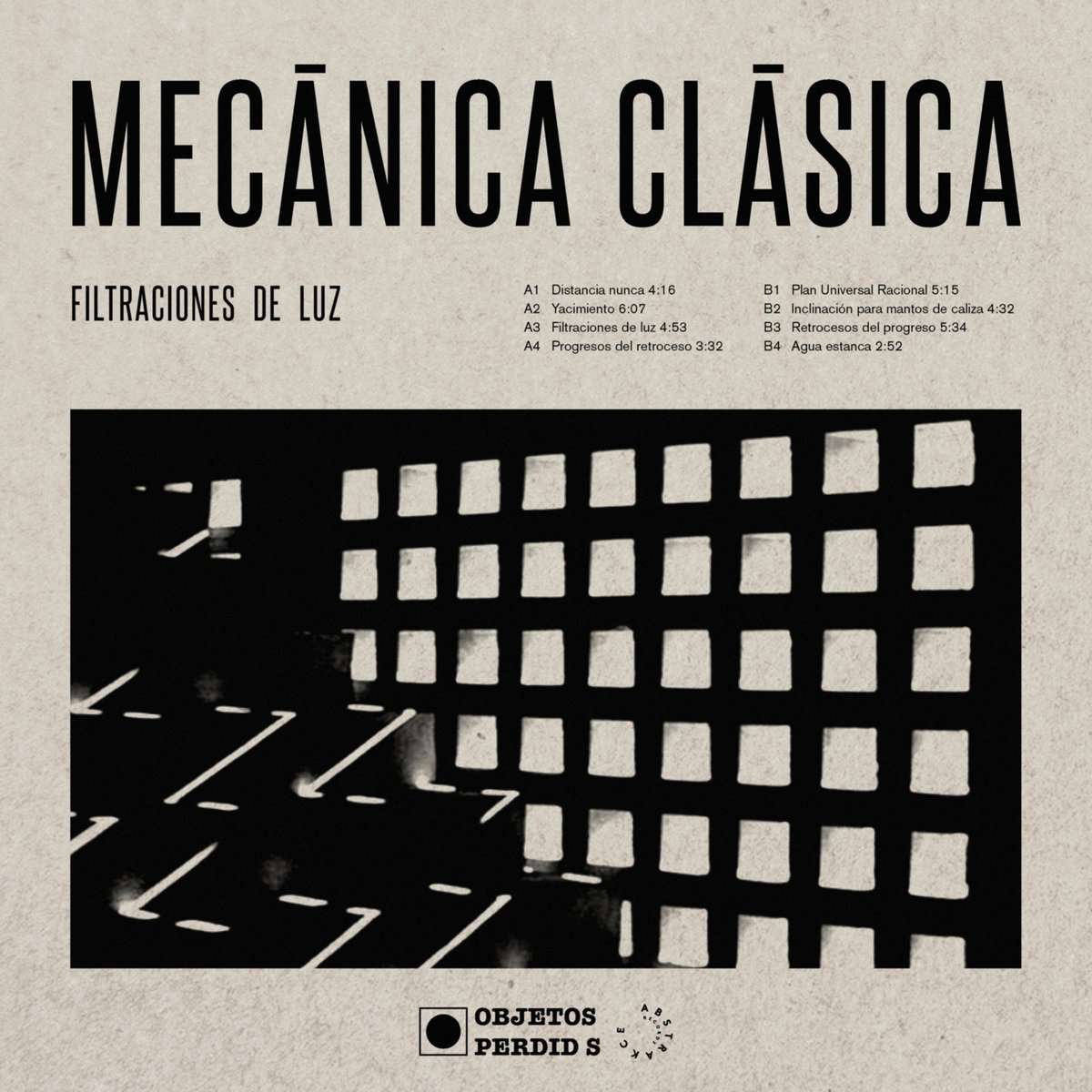 ABST 032 MECÁNICA CLÁSICA – "Filtraciones De Luz" LP
Finally a vinyl edition of the first release by Valencian electronic experimental band Mecánica Clásica. A very limited edition of just 200 copies. Originally released on cassette in 2019. Eight tracks of early electronic experimentation, meandering rhythms, minimal modular ambient passages and bleeping synth sequences. From Cluster to Craig Leon, from K. Leimer to Marc Barreca.
A journey to the inner reaches of the sound modulation.
Recorded, mixed and produced by Mecánica Clásica.
Mastered by José Guerrero at Plataforma Continental.
Artwork by María Gea
Band photo by Sara Fernández.
Co-release with Objetos Perdidos. Only 100 copies available from us.