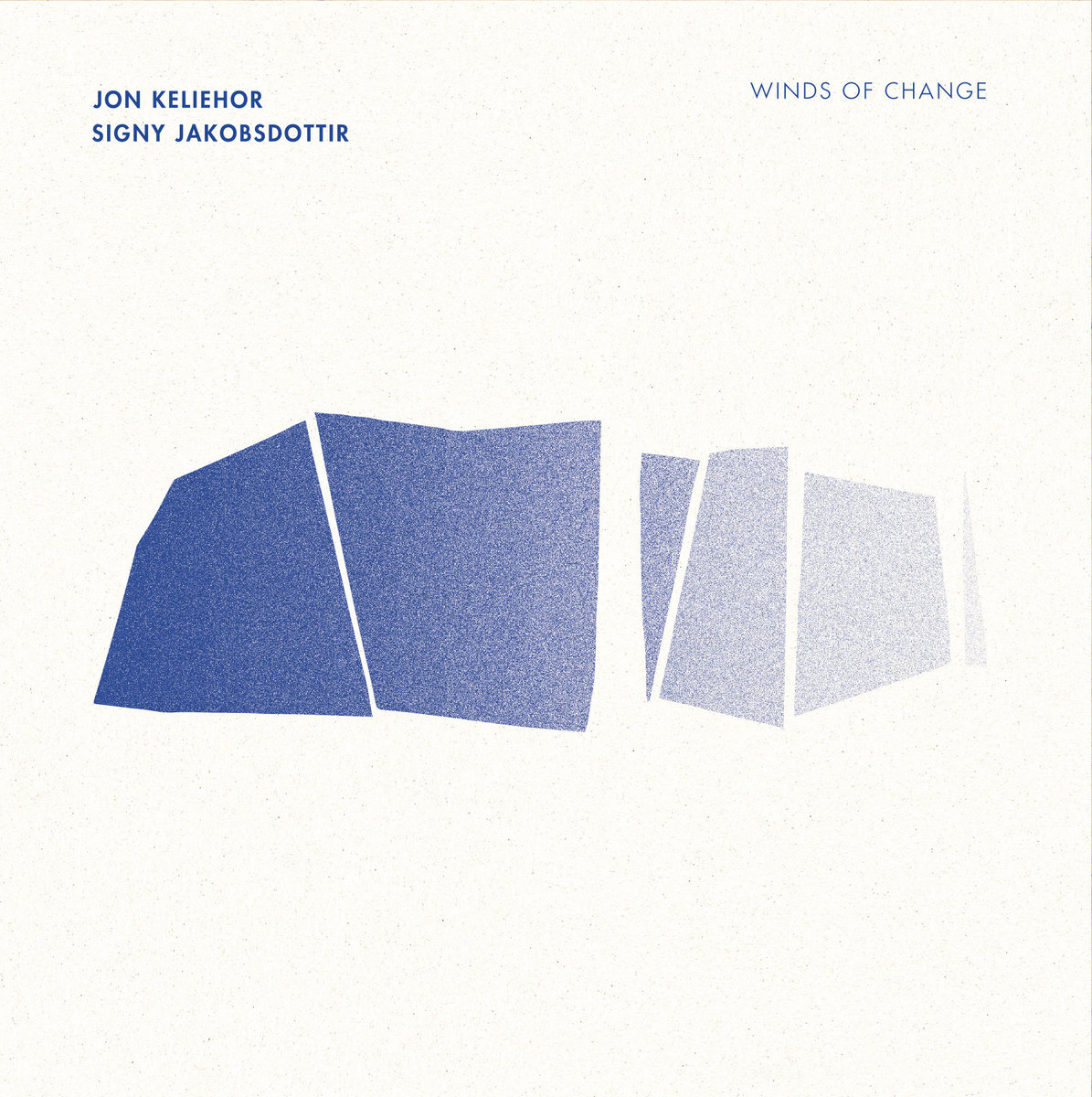 ABST 030 JON KELIEHOR, SIGNY JAKOBSDOTTIR – "Winds Of Change" LP
Abstrakce is happy to recover this lost gem recorded in 1999 and published by Keliehor himself in a very short-run CD named "Create Music", which had almost no diffusion.
An outstanding collection of exotic tracks with a wide range of influences from primitive cultures all over the world. An unexplored region where the Minimalism concepts developed by Steve Reich, La Monte Young, or Terry Riley and renewed by Midori Takada meet Jon Hassell's 4th world ideas.

You will find here repetitive patterns that evolve and transform the sound space, unlikely instruments gathered together in a perfectly harmonic way, making flow an unusual melodic sense when the uncommon combinations of these instruments interact with one another. Simple instruments, yet exotic, primitive sound makers with complex personalities, timeless sound treasures unchanging a hundred years. Crude or sophisticated, most of the instruments, compel us to listen to them. A more flexible and wider range of tonality is discovered by limiting the number of instruments that play together and choosing those whose tones and harmonics resonate together.
The record results from a didactic project for nursery and primary school environments while searching for ideas to guide children in following the details of music. The music architectures are often transparent, even repetitive, but the culminative effect soon becomes more than that. These pieces are aural landscapes for dreams and adventures, doorways to imaginative worlds.
The Artists
Jon Keliehor and Signy Jakobsdottir performed together in Seattle, Venezuela, and Scotland. During their stay in Seattle, both had studied gamelan music with Gamelan Pacifica under the direction of Jarrad Powell. After returning to Scotland, they continued to study and perform with Gamelan Naga Mas, in Glasgow, in projects directed by dhalang Joko Susilo, dancer/director Nyoman Wenten, and Professor Matthew Issac Cohen.
In Scotland, they created adult and children's workshops under the banner of Luminous Music. Preceding the formation of Luminous Music, Keliehor had worked as percussionist and composer with contemporary dance companies, both in London and Seattle. Following on studies in percussion music at Dartington College of the Arts, Signy moved to Seattle to begin work with Jon. The partnership that ensued brought them to Caracas, Costa Rica, Brazil and Spain to create music for the dance company DanzaHoy. In 1996, they returned to Glasgow, and continued to work together at the newly created Luminous Music Studios. Signy's involvement with musicians/groups has continued beyond this to include genres in Scottish/Celtic traditions, in Jazz, as well as music innovations of her own design.
Mastered by Brandon Hocura.
Artwork by Patricia Bolinches & Guillermo Cerdá.