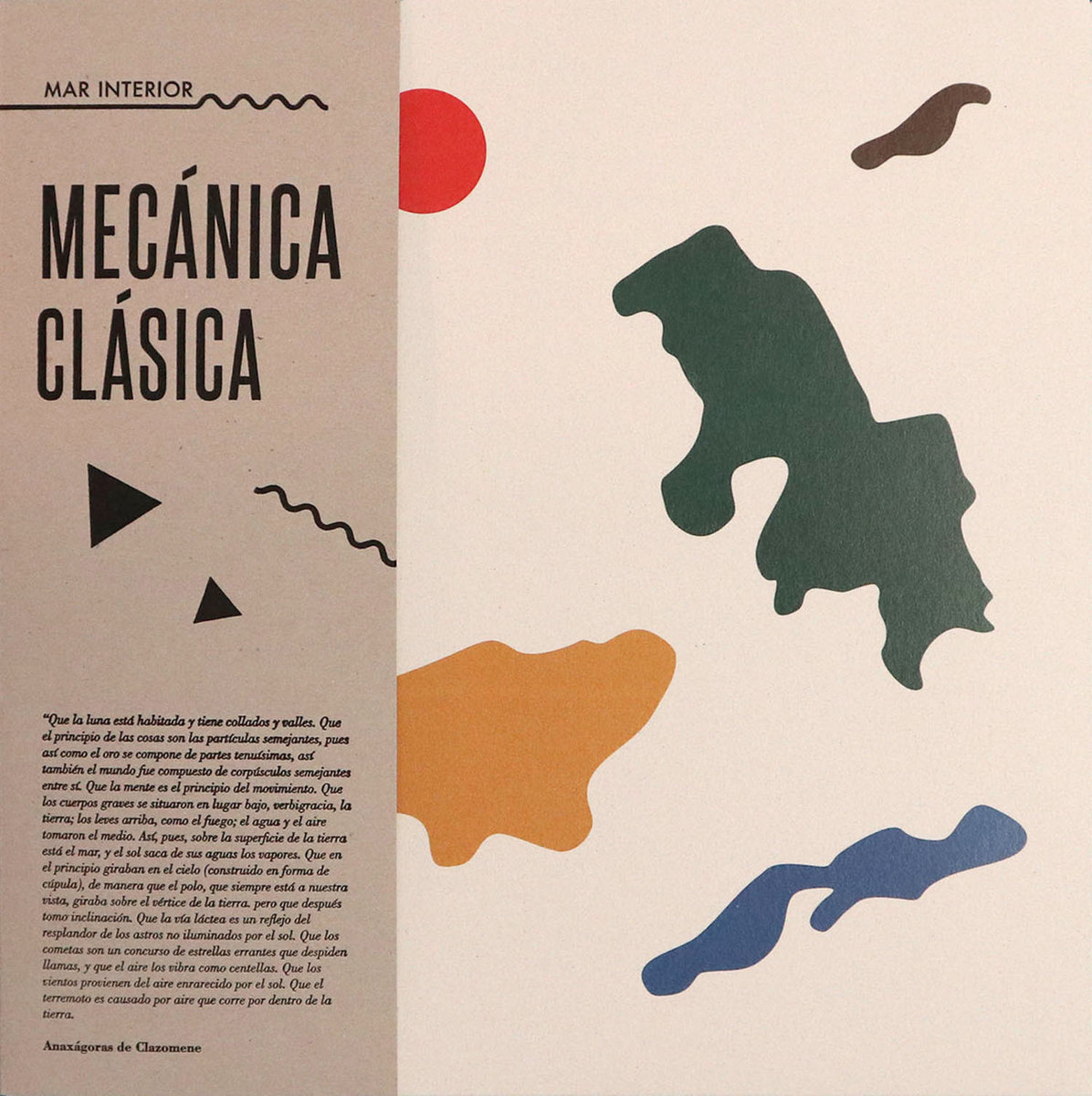 ABST 020 MECÁNICA CLÁSICA – Mar Interior LP (Sold Out)

500 copies (Sold Out)
______________________________________________________
The Mecánica Clásica project combines modified elements of early electronics, krautrock, ambient, minimalism & fourth world music, generating an interplanetary space where enterprising guitar tones, lush synth sequencing & off-kilter percussion coalesce.
'Mar Interior' the new album by Mecánica Clásica is a fusion of kosmische & fourth world music inspired by ancient Mediterranean culture. Loosely translated as 'Inland Sea', 'Mar Interior' is thematically centred on the history & legacy of the ancient civilizations that proliferated around the Mediterranean Sea.
Augmented by environmental recordings, Mecánica Clásica renew the extensive topographies opened up by early pioneers like Craig Leon, Jon Hassell, Brian Eno & Cluster, in an immense vision of Spanish space ambient. On 'Mar Interior' their work expands upon these influences, moving into a shimmering, hypnotic sound world which finds common ground with the likes of O Yuki Conjugate, K. Leimer, Roberto Musci & X.Y.R.
Mastered by Colin Potter (Nurse With Wound)